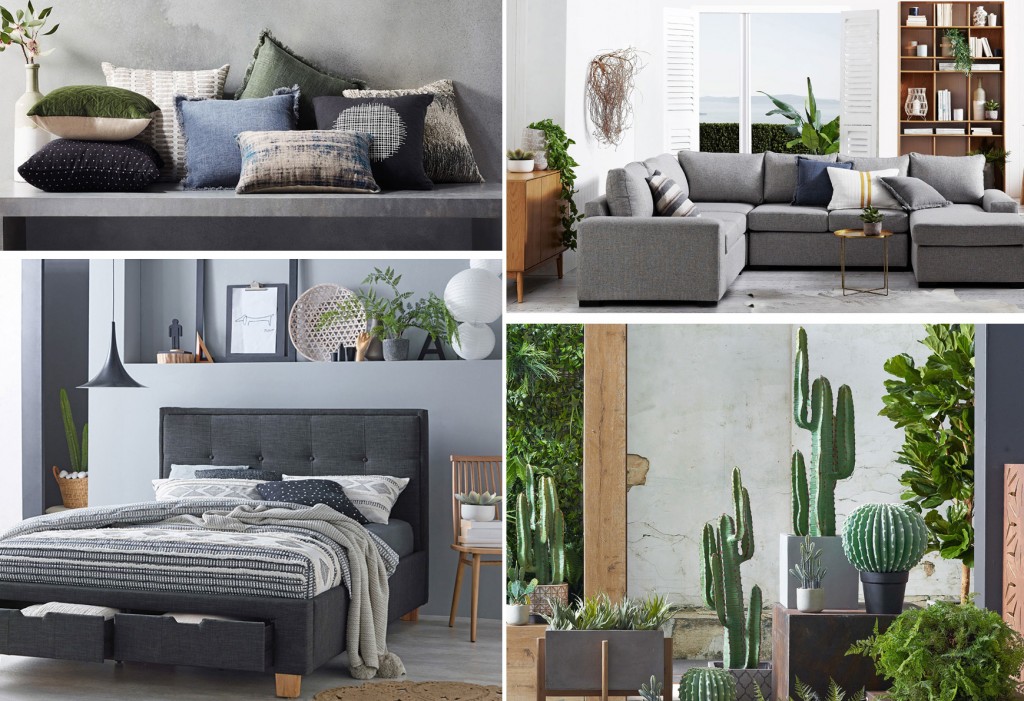 Moving Into Your First Apartment? Buying The Right Furniture Can Make All The Difference.
---
Are you renting, downsizing or buying your first apartment? It's exciting planning and decorating a new home but as Domayne styling extraordinaire – Sibel Alpsal – will tell you: "Don't go and purchase everything in one go. Take a measuring tape and look for pieces that are compact and cleverly designed; those that double up as storage are even better!"
Keeping Sibel's advice in mind, we've picked some of our favourite furniture, bedding and home decorator items from the latest Domayne Apartment Living catalogue. These ideas should inspire you to transform your new place into a warm and welcoming home that doesn't compromise on style, comfort or quality.
Apartment-Friendly Sofas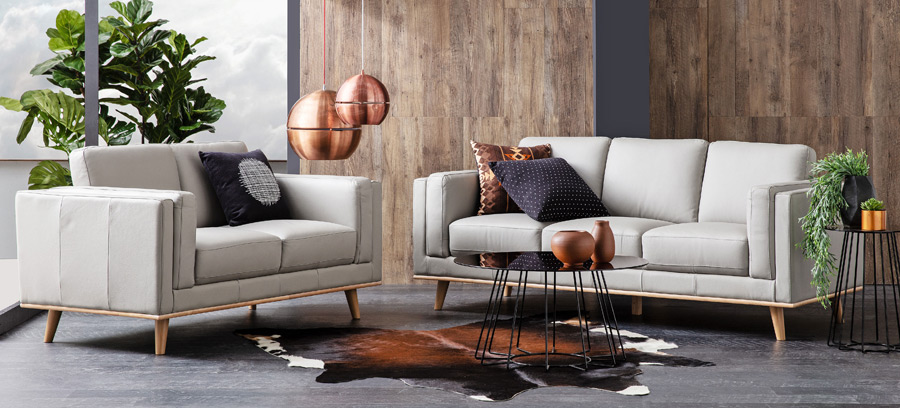 The key to picking the best sofa for your apartment is focusing on the size. Measure the layout to see how much room you can spare for seating, especially if it is open plan and the space will be shared with a dining setting and maybe even a study nook.
Once you know the size you should be shopping, you can start looking at different types of sofas – do you need just one 3-seater or are planning on entertaining and would benefit from a sofa suite? Maybe you'd prefer the freedom of a modular lounge that can be configured to fit oddly shaped rooms or moved around to seat more people when guests are over.
Now that the practical part is sorted, you can focus on the style aspect – leather and fabric are both popular choices and it all comes down to personal preference, as does the colour of your new lounge. While brights, bolds and pastels have their place, you can't go past a classic lounge in a more neutral palette. Think soft greys, dark charcoals, clean whites, striking blacks and rich browns. These colours can be easily accessorised with a variety of different textures, materials, patterns and prints to suit your personal style – a lamp, cushion, rug or indoor plant is all that's needed to tie the look together.
We love the Mayson Leather Lounge Suite (pictured above), which includes a 2-seater and a 3-seater sofa.
We also love the Australian made Byron 3-Piece Modular Lounge (pictured below), featuring beautiful Profile 'Orion' fabric upholstery.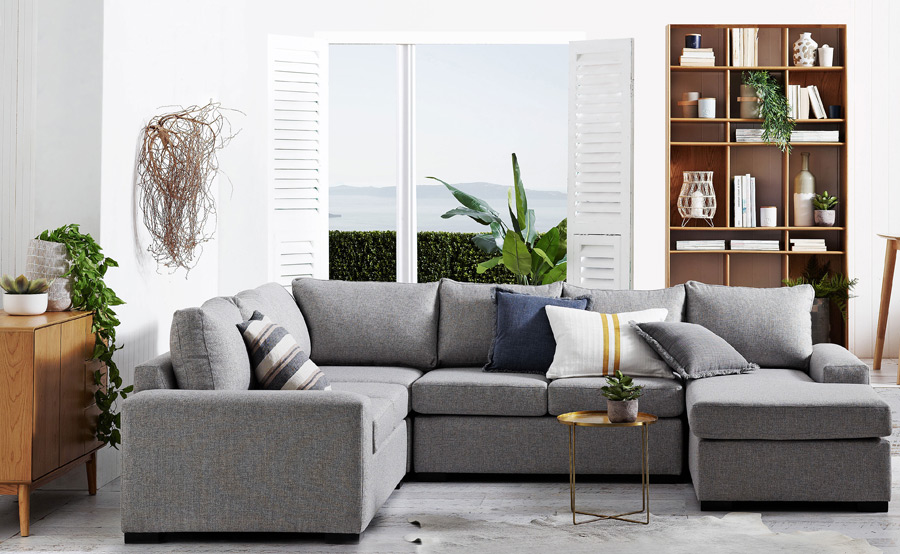 Apartment-Friendly Beds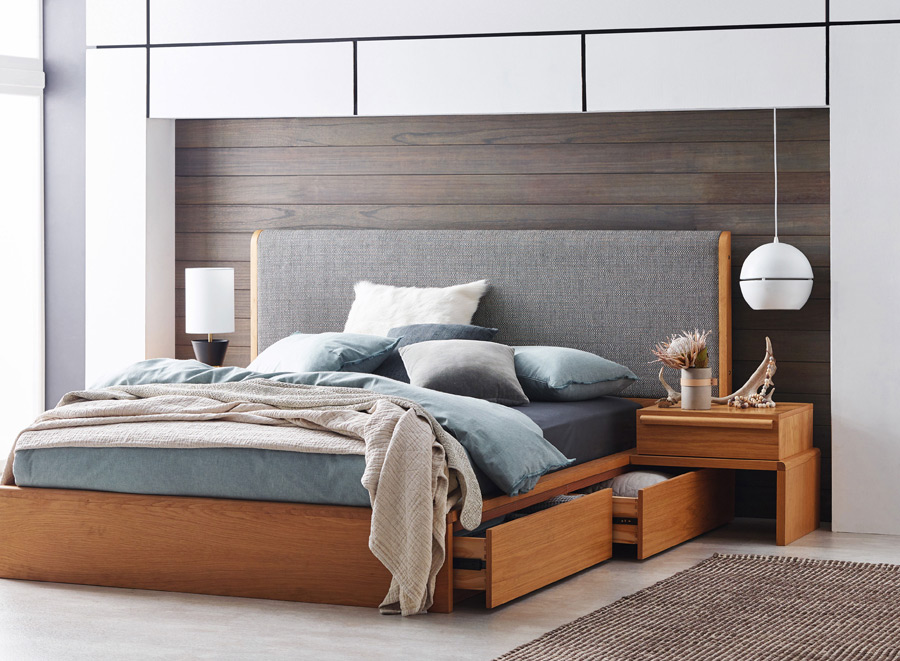 Your bed is probably one of the most important items you'll buy for your home. It is something you're supposed to spend a third of your day on so make it count. Choose a style that evokes a sense of serenity and restfulness. Soft, comforting fabric upholstery or a warm timber design are great for creating a tranquil sanctuary that you can escape to at the end of a long work day.
The same principal of getting the size right applies to choosing a bed too. You want a bed that is big and comfortable enough for you and your partner but isn't bulky, otherwise it'll take up too much room and overcrowd the area.
We love beds that have built-in storage in them – they are heaven-sent for apartment owners and are great for storing bed linen, extra pillows, blankets, and so on. Our favourite bed (pictured above) is the Australian made Killarney 4-Drawer Timber Bed Base, which can be paired the Killarney Extended Bed Head that's upholstered in Warwick 'Sumo' Zebra fabric for that added sense of luxury.
Our other favourite is the Halo 2-Drawer Fabric Bed Frame (pictured below) with its soft grey fabric upholstery all over, button-down detailing and subtle timber legs. This bed looks great with a variety of bed linen colours from either end of the spectrum.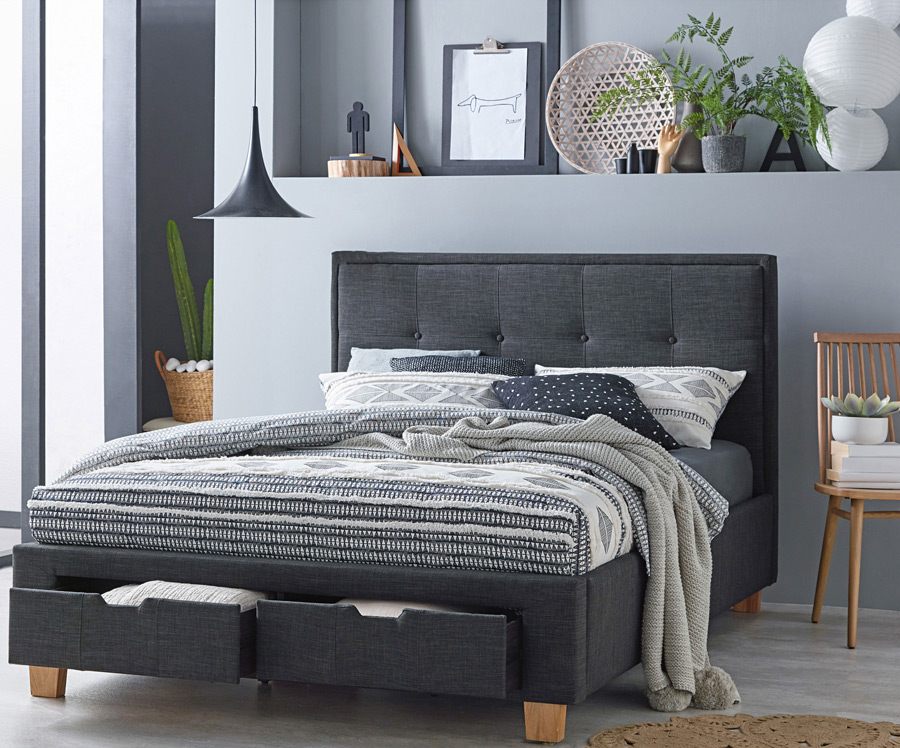 Apartment-Friendly Accessories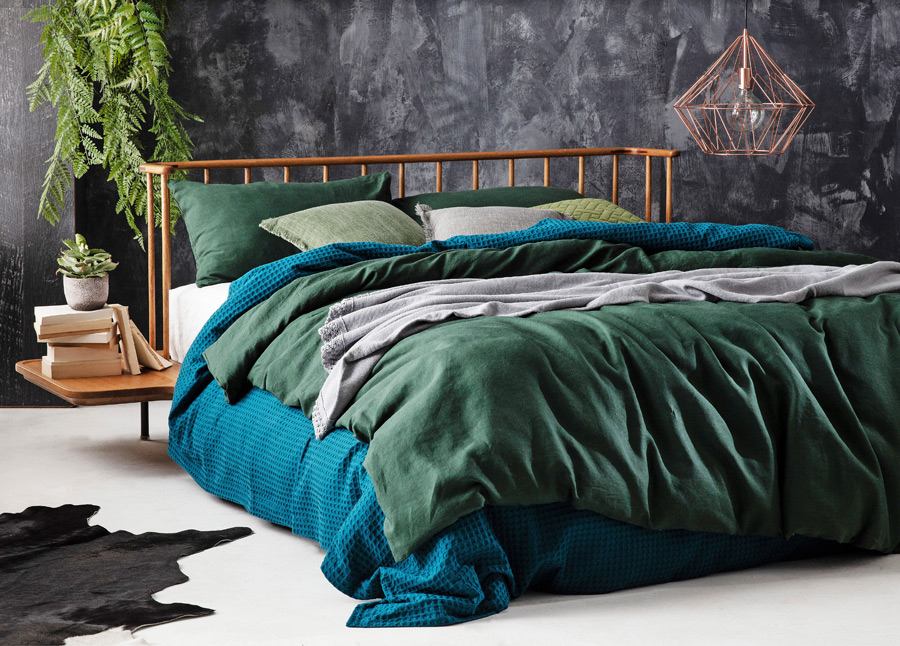 Choosing the right bed linen and decorator items can really make a world of difference when it comes to styling your home and letting your personality shine through – and is particularly useful for renters and anyone else who doesn't have the freedom to make any major changes to their apartment.
The most important rule to remember is – have fun with it and choose accessories that you truly love, not just because they are trending.
We love the simplicity of the Nimes Quilt Cover Set in rich ivy (pictured above) by Linen House. Soft to the touch, and easy to drape, this gorgeous bed linen will add a sense of calm with its rainforest-inspired hue.
According to Sibel, the styling for this look can be kept quite minimal due to the bold block colouring of the linen.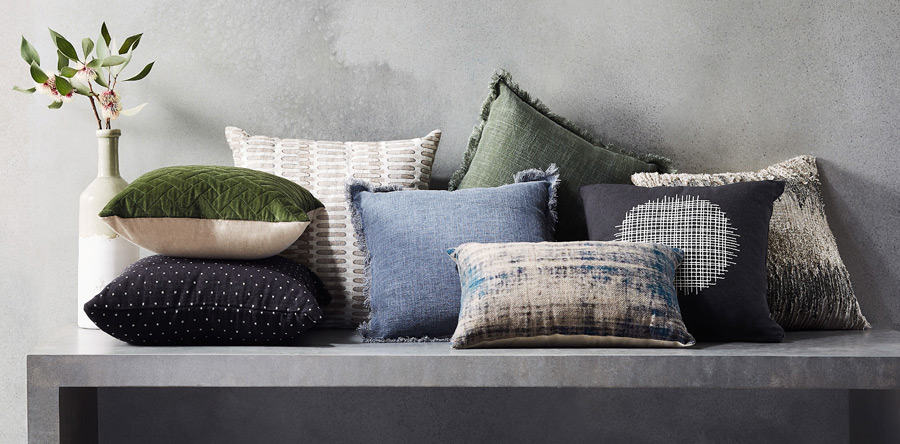 Another great styling tool that we absolutely love here at Style Insider is the ever-reliable cushion. We've said this before and we'll say it again (and again!): you can never have too many cushions. With such an epic variety of styles out there, it's easy to find a couple of good ones every season to freshen up your home.
Here are a few to get your creative juices flowing: Sierra Nature, Dot, Mellow, Gypsy, Delilah, Perdu
Another great way to style your space is with nature's own bounty – indoor plants. These are great for renters or anyone who has downsized and misses having a backyard. But if you're someone who doesn't have a green thumb or doesn't have the time to commit to the care of real plants, then opt for the next best thing – real-looking plants.
Some of our favourite indoor plants at Domayne right now include: Desert Cactus, Staghorn Spray, Fiddle Leaf Fig Tree, Desert Succulent, Monstera Split Philo Leaf.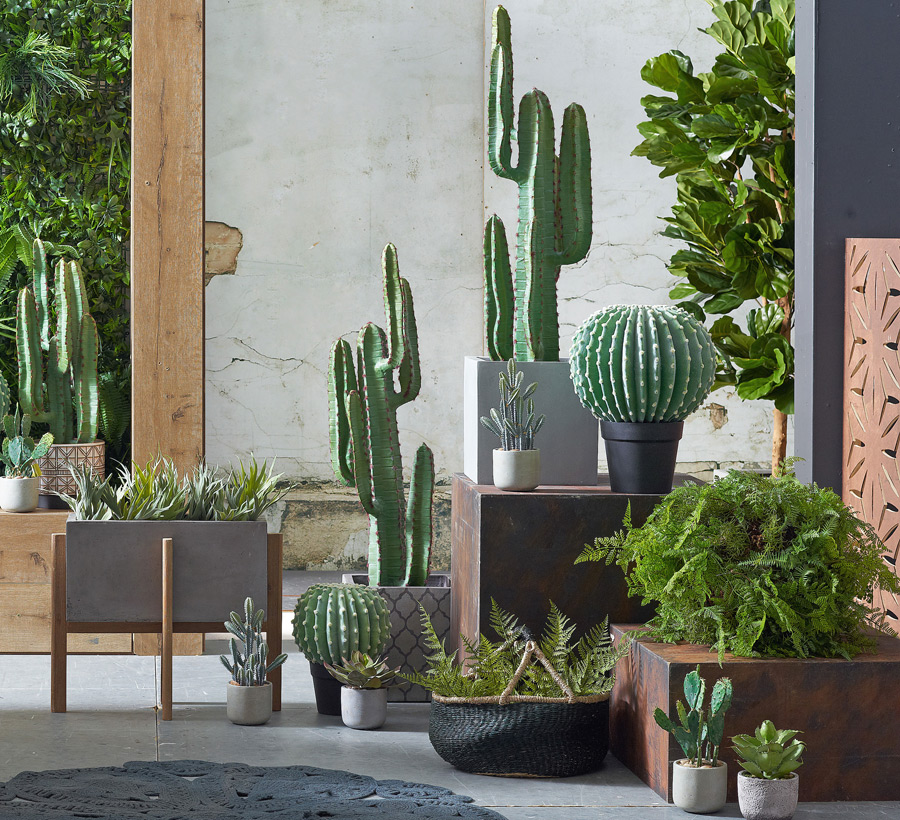 Feeling confident about shopping for your new apartment? Browse more furniture, bedding and decorator pieces online or visit your nearest Domayne store and talk to our friendly and helpful team about all your apartment living needs.