New Year's Eve Rice Paper Rolls
---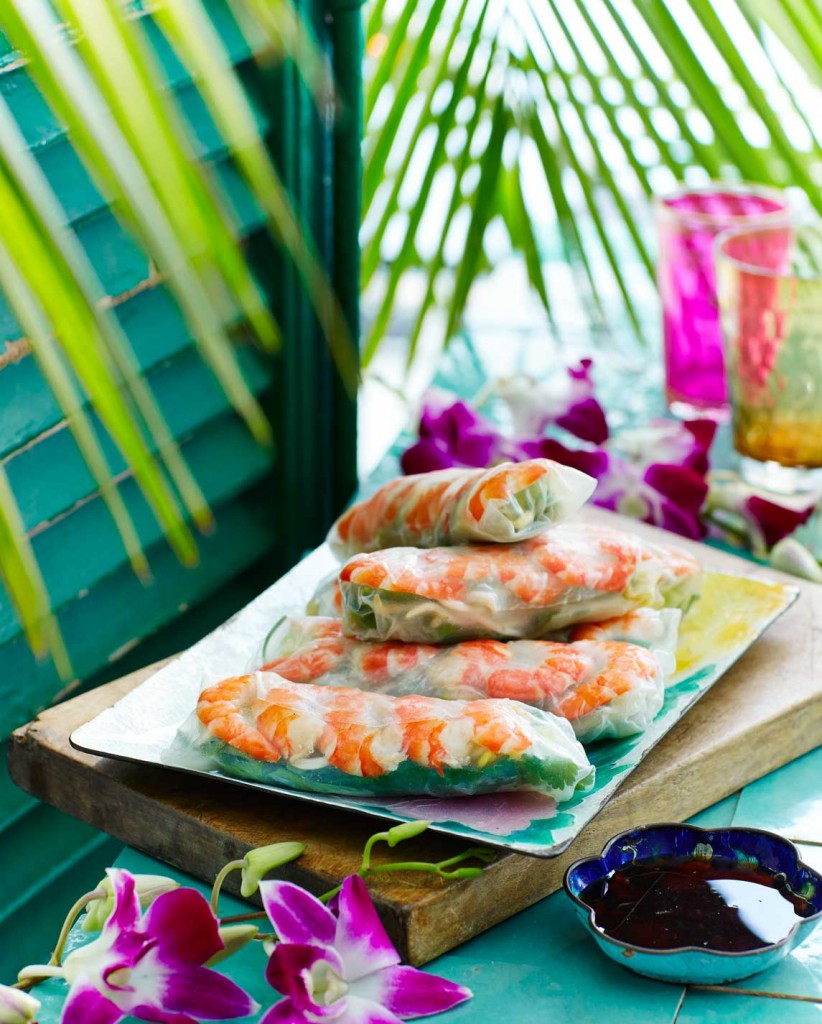 Recipe courtesy of Diabetic Living - Sept/Oct, 2014
 Prep time: 15 mins
Cook time: 5 mins
Makes 6 rolls
Prawn and cucumber rice paper rolls
9 x 22cm round rice papers
1 small Lebanese cucumber, cut into thin sticks
350g small cooked prawns, peeled and deveined, halved lengthways
1 cup mint leaves
1 cup coriander leaves
1 cup bean sprouts
Dipping sauce
2 tsp salt-reduced soy sauce or gluten-free soy sauce
2 tsp rice wine vinegar
2 tsp freshly squeezed lime juice
1 tsp sugar
1. Dipping sauce: Combine the soy sauce, vinegar, lime juice and sugar in a small bowl. Set aside.
2. Fill a large bowl with warm water. Cut 3 of the rice papers in half with a small, sharp knife (don't worry if they crack a little as they are used for extra support in the rolls to prevent the filling breaking through). Place one whole rice paper in the water for 10 seconds. Place on a clean surface. Place a half rice paper in the water for 10 seconds. Place the half rice paper in the middle of the whole rice paper.
3. Place a few halved prawns down the centre of the rice paper. Top with a few pieces of cucumber, sprouts and herbs.Fold the sides in over the filling and roll up tightly to enclose the filling. Place on a plate and cover with a damp piece of paper towel. Repeat with the remaining rice papers (whole and halves) and the filling, to make 6 rolls in total.
4. Serve rice paper rolls with the dipping sauce.
Check out all of Domayne's fave recipes on the Flavour section of the blog.