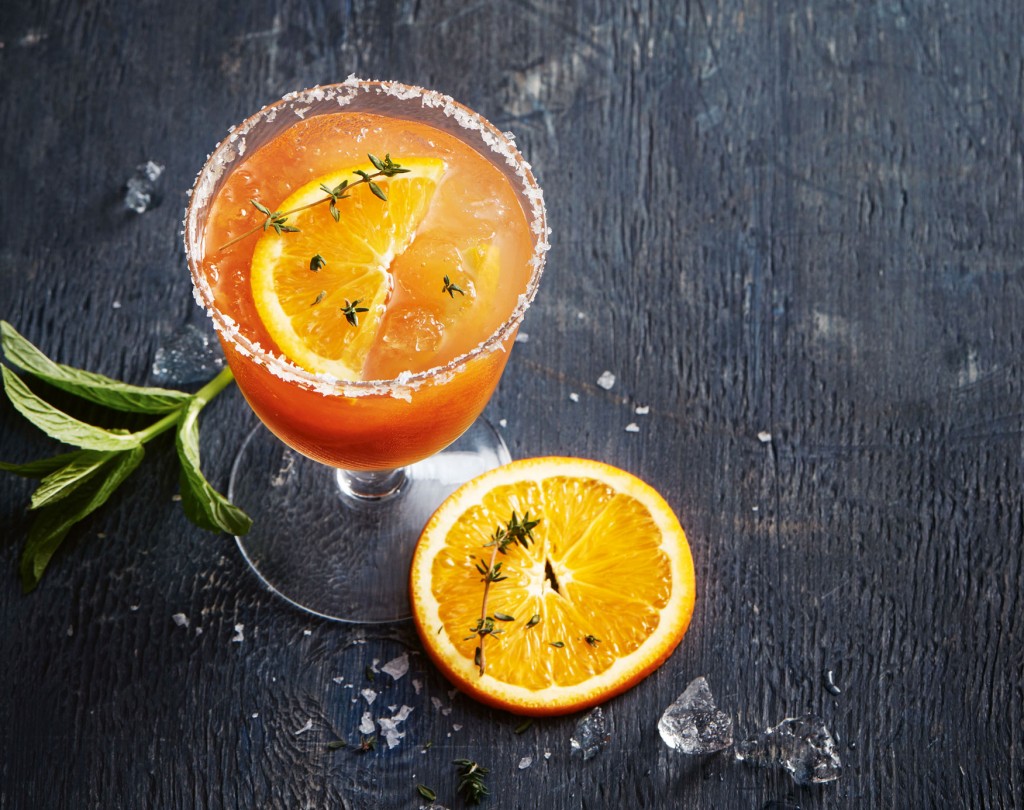 New Year's Eve Entertaining: Cocktail Hour
---
Let's raise a glass to the year that's been and bid a fond farewell to 2016. Happy New Year from Style Insider!
We'll be back next year with more interior inspiration, insider tips on the latest home decor trends and exciting recipe and plating ideas to make 2017 the best year to date!
In the meantime, we hope you enjoy the cocktail recipe below:
Aperol Sour
Serves 6
Prep 10 minutes (plus cooling)
Cook 2 minutes
Photo by Vanessa Levis
Recipe Supplied
Ingredients
1/2 cup caster sugar
1 1/2 cups Aperol
1/2 cup lemon juice
3 sprigs fresh thyme, halved
1/3 cup chilled soda water, optional
Sea salt, crushed ice and orange slices, to serve
 Method
1. Combine sugar and 1/2 cup water in a small saucepan over medium heat. Cook, stirring for 5 minutes or until sugar is dissolved. Bring to a simmer. Simmer for 2 minutes. Remove from heat. Set aside to cool completely.
2. Place Aperol, lemon juice, sugar syrup, thyme and soda water, if using, in a large jug.
3. Place sea salt on a plate. Dip the rim of 6 chilled serving glasses in a shallow bowl of water, then press in sea salt to coat. Place ice and orange slices in glasses. Divide Aperol mixture among glasses. Serve immediately.
Cute Cocktail Coasters
Pair your cocktail glass with our super stylish Luxe marble coasters with a brass accent, or these classic Salt & Pepper set of six ceramic ones. If you're hosting a pool party, then these Fruit Drink Floats are a must-have from Domayne!