'Pontoon' Outdoor Modular Setting – Configure to Suit Your Space!
---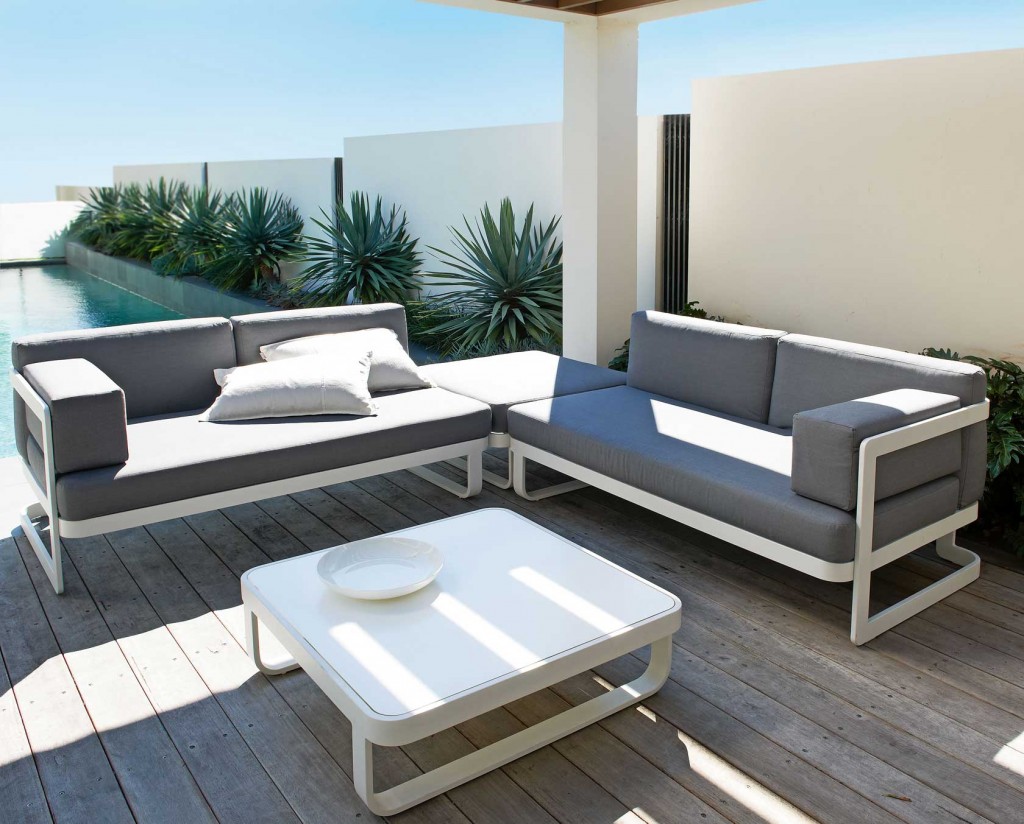 A clever combination of fashion, functionality and versatility crafted into one very chic modular design, the 'Pontoon' 4-Piece Outdoor Module Package heralds an exciting new era in outdoor entertaining. The perfect outdoor (or indoor, for that matter) seating solution for intimate get-togethers or large groups, the 'Pontoon' can easily be configured to suit any space and absolutely every occasion!
Featuring durable UV resistant fabric, soft cushion-comfort and premium aluminium frames, this high-quality lounge setting comprises two 2-Seater 1-Arm sofas, one square ottoman and one coffee table – and is available in left or right-hand facing options. No matter what the dimensions of your courtyard, patio or deck, this flexible modular gives you the freedom to create a customised setting to fit your outdoor living area. Make it work for you!
Looking for an L-shaped sofa setting to fit your entertaining space? Slot that square 'Pontoon' ottoman between your two 2-seaters to create a stylish corner lounge (pictured above). Want to put your feet up and relax? Use the ottoman as a chaise (as shown directly below).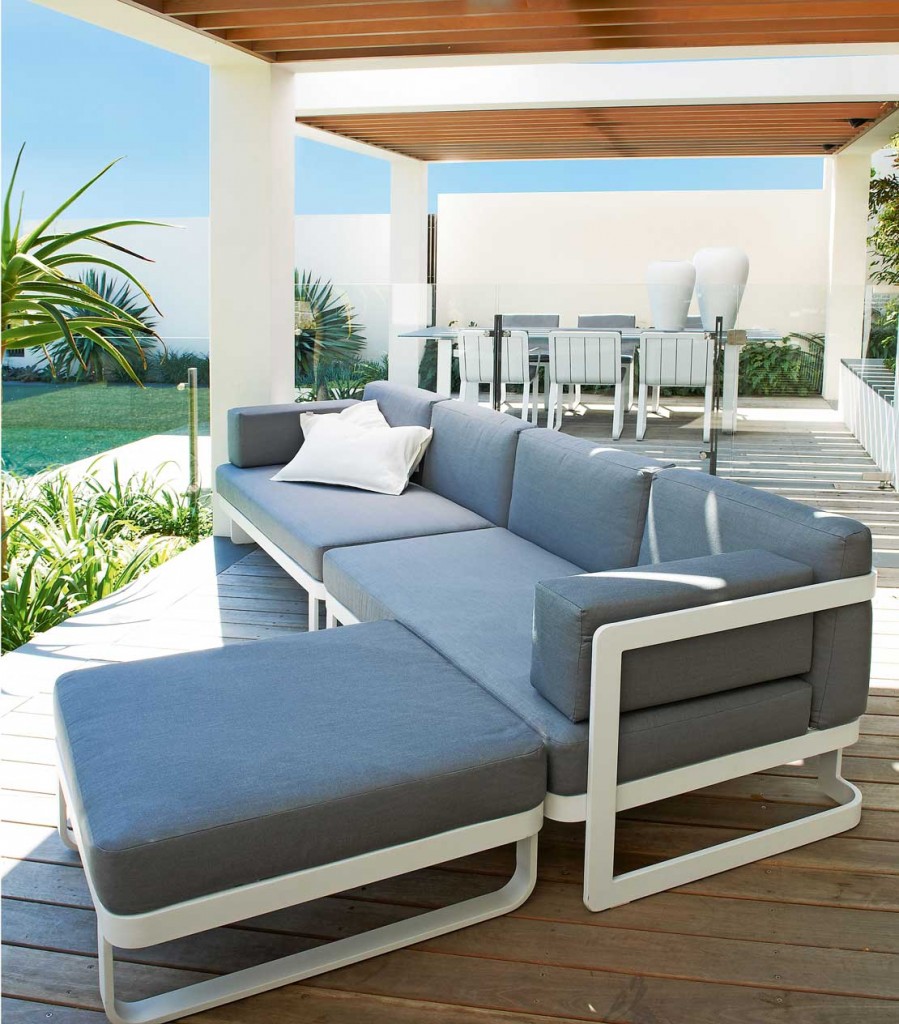 Want to add even more seating? Extend your setting by adding pieces such as our 'Pontoon' 2-Seater Armless Outdoor Sofa (pictured below) to your module package. Too easy!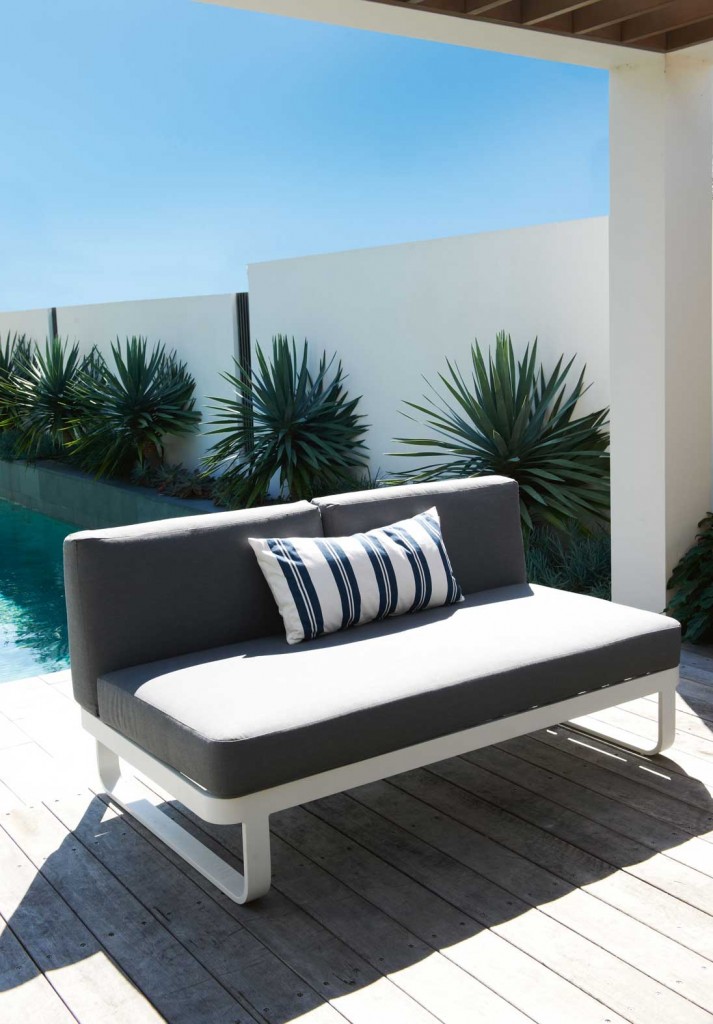 Love a little lie-down in the open air? Who doesn't! Indulge in a little blue-sky luxury with a spacious daybed in which to do a whole lot of nothing. Simply push two 'Pontoon' 2-Seater 1-Arm sofas together and the sumptuous armrests instantly become comfy headrests (as shown below). The options really are endless!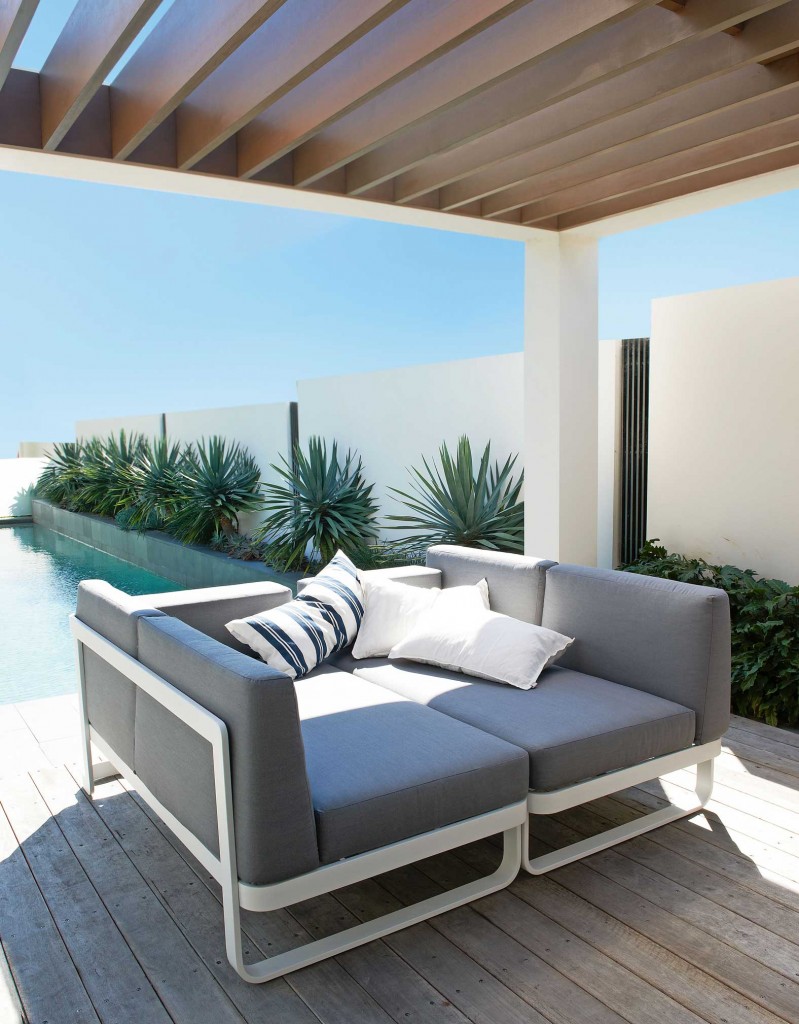 Double the fun and double the function of your 'Pontoon' outdoor furniture setting by taking it inside. Utilise that handy ottoman to seat guests or to use as a nifty footstool, and team a modern sofa with the sleek, minimalist design of the 'Pontoon' Coffee Table for a contemporary look.
Loving this stunning outdoor modular? Head down to your local Domayne store and check out our amazing outdoor furniture range – or shop online today.