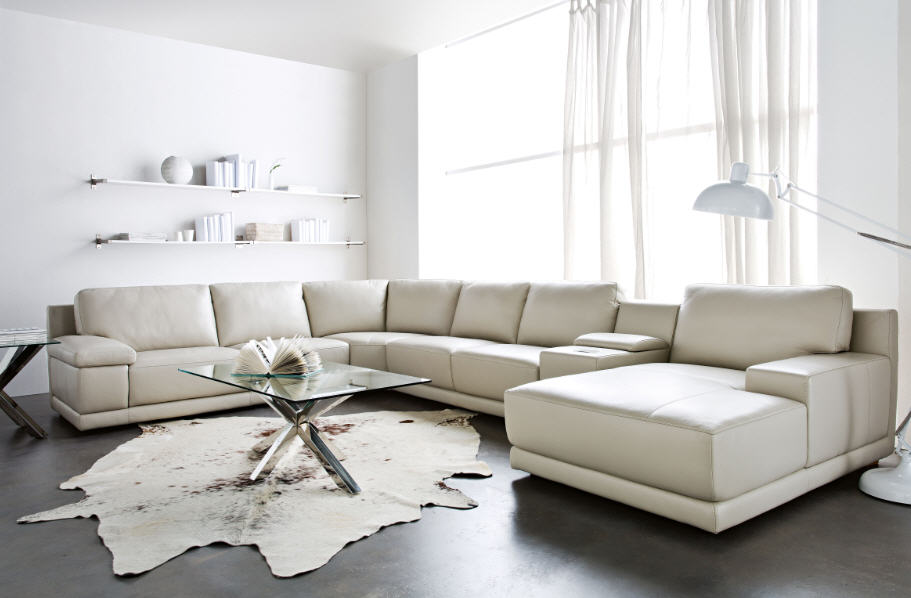 Who doesn't love a natural beauty, and in our latest Domayne Neutrals catalogue we've got pages of 'em! Take a sneak peak at our favourite shots and be inspired to browse the catalogue to discover your neutral territory.
If luxurious seating on a grand scale is what you're after, then the sumptuous 'Opus' cowhide leather modular (above) is the one for you – but wait there's more! Featuring the comfort of generous pillowtop arms and cloud-soft cushioning, this innovative design has a built-in iPod docking station with Bluetooth connectivity and concealed speakers so that you can lounge around to your favourite sounds without intruding on the aesthetics of your lounge room decor.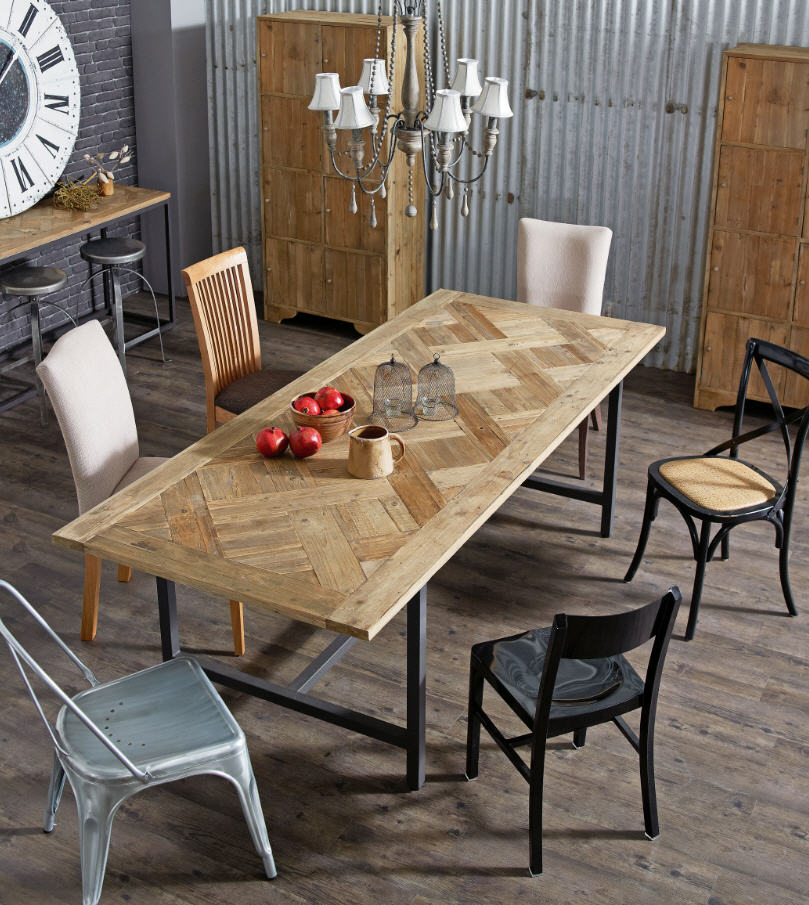 Infuse your dining room with the rustic charm and characteristic warmth of recycled timber with the unique 'Parquet' timber dining table (pictured above). For a quirky, industrial edge, team with an eclectic mix of timber, galvanised metal and upholstered dining chairs  – as depicted above.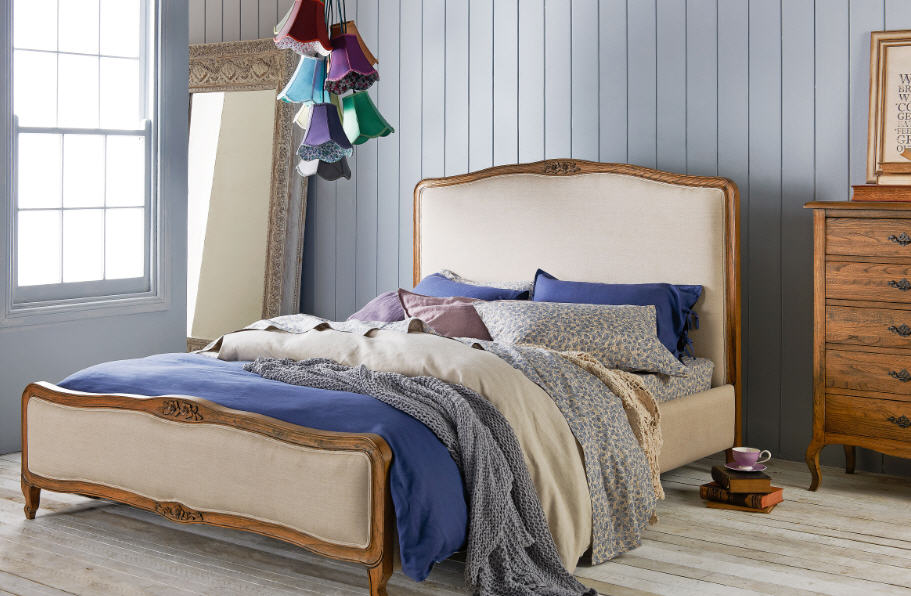 Showcasing meticulous craftsmanship, plush upholstery and grand designs in American Oak, the 'Classique' queen bed (featured above) is the ideal neutral canvas on which to display any colour and style of bed linen.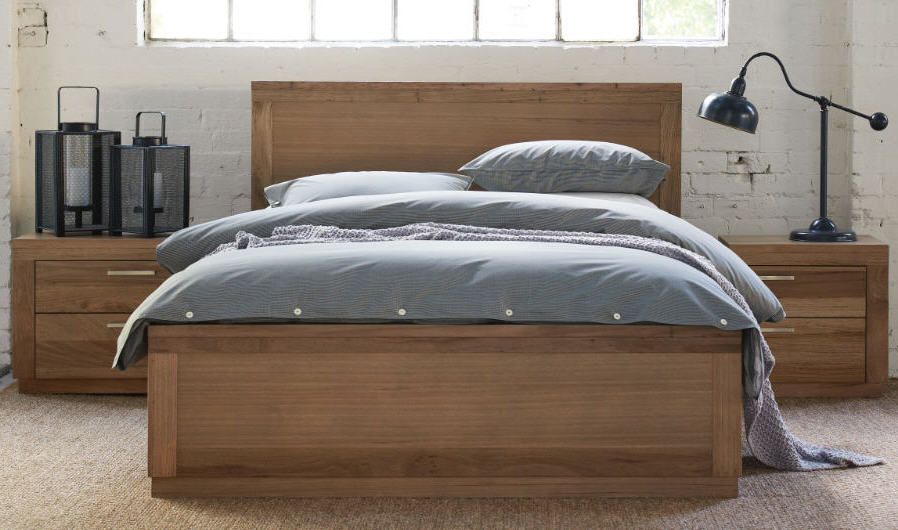 The perfect bed in which to hibernate this winter, the modern 'Jesse' queen bed with slats is lovingly crafted from Australian Stringybark timber. With the matching 'Jesse' bedside tables, mirror, dresser and lingerie chest, this artfully designed range will transform your bedroom into a sanctuary.