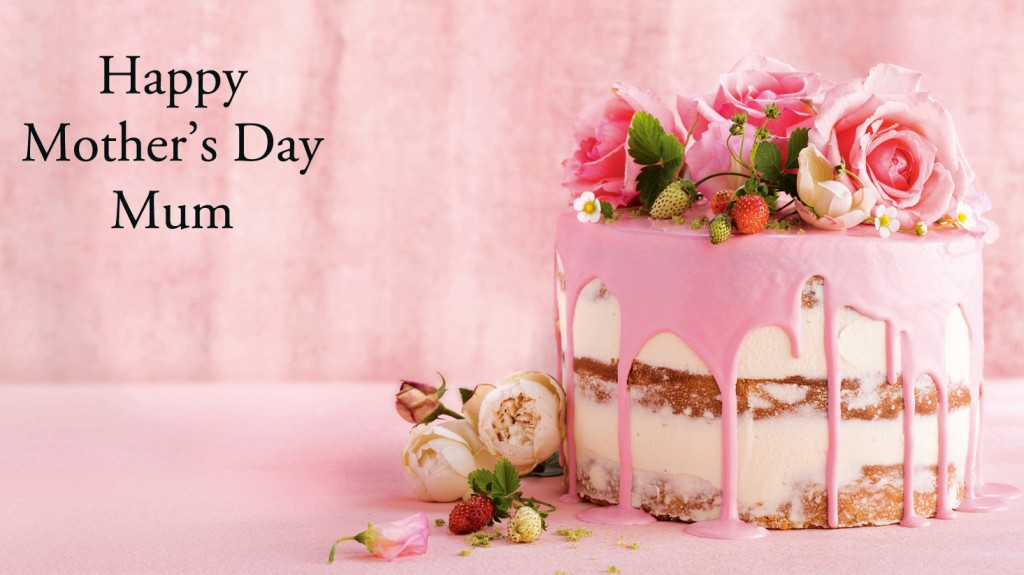 Rosewater and White Chocolate Naked Cake
---
It's mother's day on May 14th – have you decided how to pamper your mum on her special day?
Whether you're preparing her breakfast-in-bed, have invited her over for brunch or are planning to visit her for afternoon tea – this showstopping cake with pretty pink drips and a crowning glory of heirloom roses is sure to put a smile on mum's face.
Serves 12
 Ingredients
180g block white chocolate, chopped
200g butter, chopped
1 cup caster sugar
3/4 cup milk
2 eggs
1 cup plain flour
3/4 cup self-raising flour
Fresh flowers (see notes), strawberries and chopped pistachios, to decorate
Buttercream
250g unsalted butter, softened
3 cups icing sugar mixture
2 tablespoons milk
Rosewater Ganache
180g block white chocolate, chopped
1/3 cup thickened cream
2 teaspoons rosewater essence
Pink gel food colouring
 Method
1 Preheat oven to 180°C/160°C fan-forced. Grease and triple-line 2 x 7cm-deep, 20cm round cake pans.
2 Place chocolate, butter, sugar and milk in a saucepan over low heat. Stir until melted and smooth. Cool for 20 minutes. Whisk in eggs. Sift over flours. Whisk until smooth and combined. Divide between pans.
3 Bake for 1 hour 10 minutes or until a skewer inserted into cakes comes out clean. Stand in pans for 10 minutes. Turn, top-side up, onto wire racks to cool completely.
4 Make Buttercream Using an electric mixer, beat butter until pale and fluffy. Gradually add icing sugar and milk, beating until combined.
5 Using a knife, level tops of cakes. Place one cake, cut-side up, on a plate. Spread with 3/4 cup buttercream. Top with remaining cake, cut-side down. Using a palette knife, spread remaining buttercream over top and side of cake. Using edge of palette knife (see notes), scrape off some buttercream to create a 'naked' effect. Refrigerate for 30 minutes or until buttercream is firm.
6 Make Rosewater Ganache Place chocolate and cream in a microwave-safe bowl. Microwave on HIGH (100%) for 1 to 2 minutes, stirring halfway through, until melted and smooth. Stir in rosewater and tint pink with food colouring. Set aside to cool slightly.
7 Spoon ganache onto top of cake, allowing to it drip down sides. Set aside for 1 hour. Top with flowers, strawberries and sprinkle with pistachios. Serve.
Cook's Notes
- Wrap stems of flowers with florist tape to cover.
- You could also use a cake scraper or plastic ruler to create a smooth edge.
Tools of the Trade
Along with the cake and a copy of the recipe, why not gift mum one of these high-performing stand mixers from Domayne? And while you're at it, why not pick one for yourself? It's an investment worth making!

Breville 'The Bakery Boss' Mixer