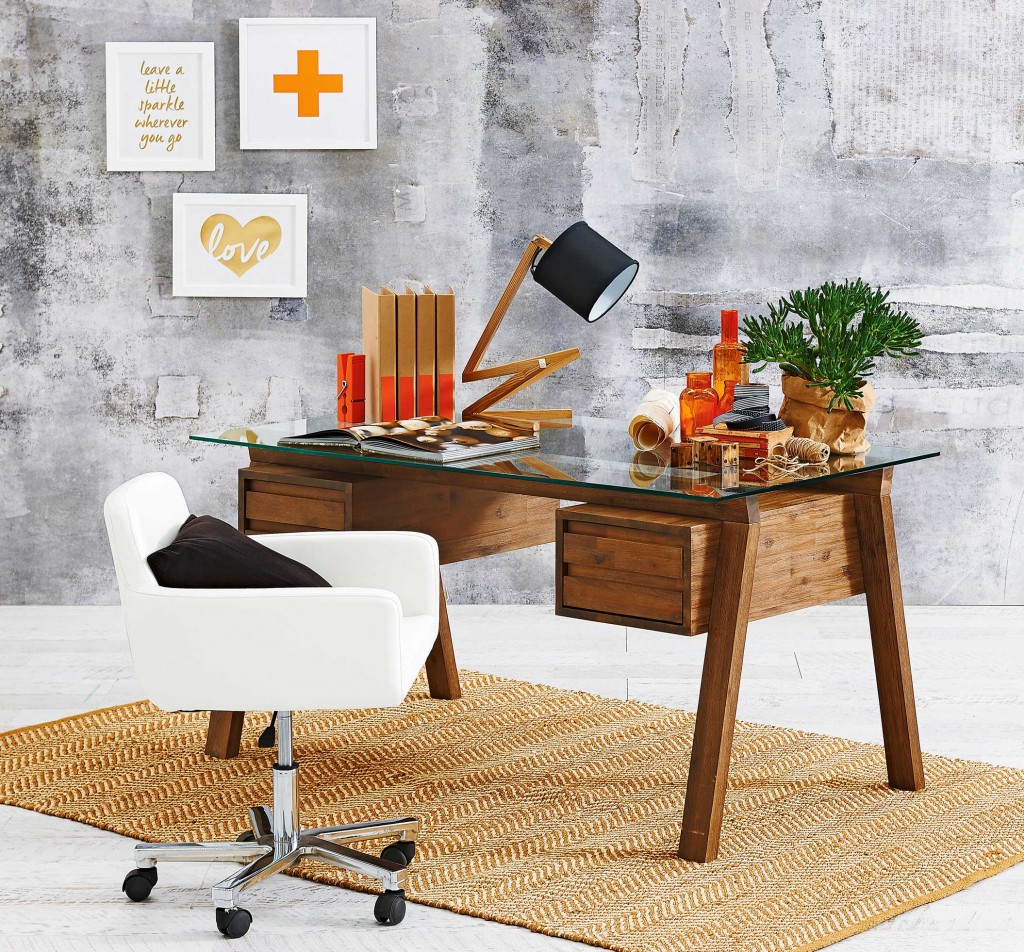 Smart Ideas for Small Spaces
---
Starved for floor space? Desperately seeking storage? Be inspired to get organised, reduce clutter and make efficient use of limited space with the bright ideas in Domayne's latest Smart Spaces That Work catalogue. Here are 5 of our fave new furniture pieces that combine form and function with fabulous results: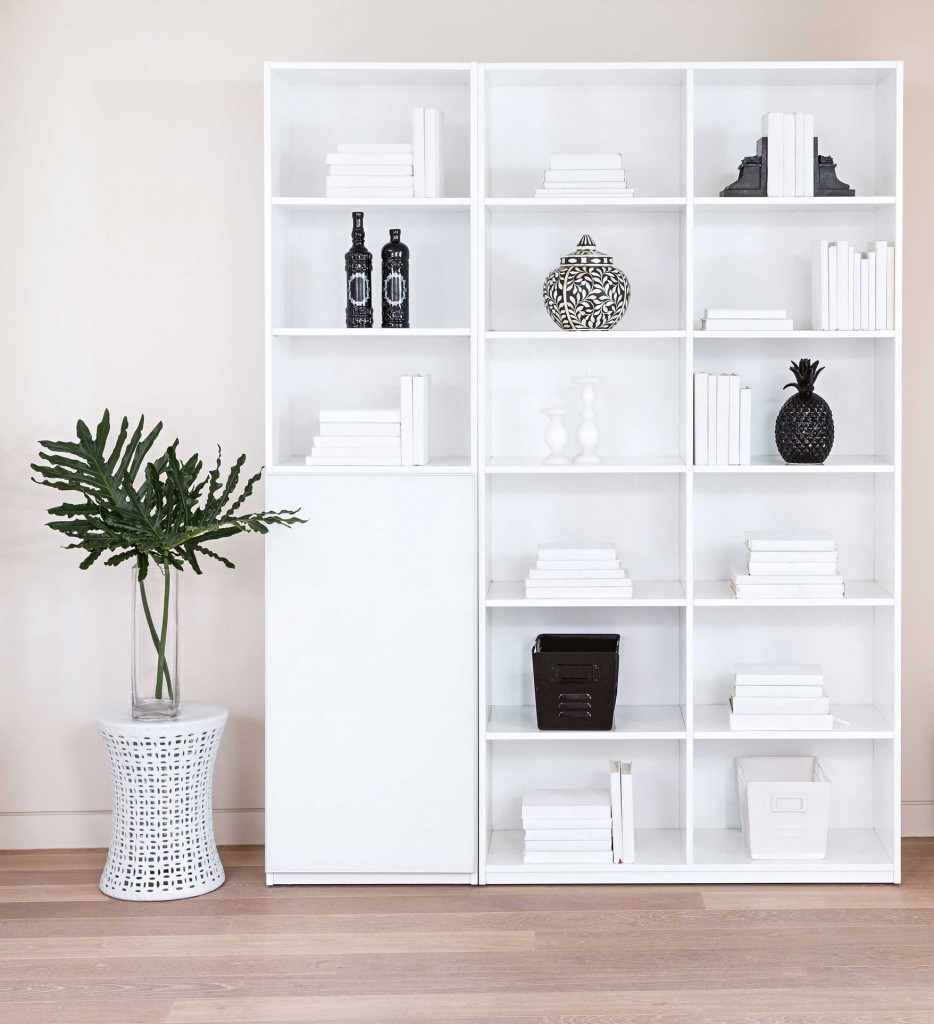 1. 'Buddy Unit'.
Why We L♥ve It: What's not to lurve about this good-looking and completely versatile unit? Buddy has it all! Choose your size – from a single or double wall unit with customisable shelving options for all your storage requirements. Choose your doors, drawers or leave bare to display your treasures. Select the finish or colour of your unit: Slate, White, Oak or Wenge. For a flawless finish customise your doors, available in: Timber or Clear, Black or White glass!
Why You Need It: Functional and sleek, if you require more storage in your home then you need a 'Buddy' Unit. The perfect addition to your home office for filing documents and hiding away cables and clutter, 'Buddy' is equally at home in the lounge room, bedroom or dining room for both displaying those decorator items and books and storing away your goodies. Since you can customise the finish to complement your existing furniture, 'Buddy' works well in any space.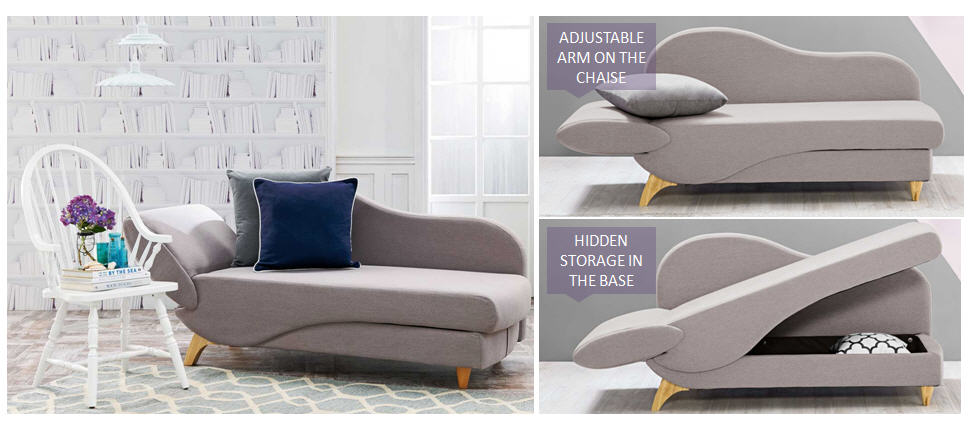 2. 'Hidy' Sofabed.
Why We L♥ve It: Her elegant, asymmetrical profile and deliciously understated mauve upholstery bring an effortless splash of style to any room she inhabits. A stunning chaise, lounge and sofabed all rolled into one, 'Hidy' offers sumptuous sink-in cushion comfort and the support of a sturdy timber frame. She's not one to flaunt her features but this rare beauty has a secretive side too – a hidden storage compartment in the base.
Why You Need It: If you're short on space but looking for a stylish sofabed for the second bedroom or home office then the 'Hidy' is one to consider. Featuring an adjustable arm on the chaise as well as a large storage compartment in the base, this sophisticated sofabed may just be your perfect match.

3. 'Trestle' Office Desk.
Why We L♥ve It: Classic. Timeless. The 'Trestle' features a sleek and spacious white tabletop beautifully offset by sturdy timber legs for an industrial chic look. Measuring 75cm x 75cm x 150cm, the simple and clean design of this table makes it versatile enough to use in any space you need a work surface.
Why You Need It: You've just gotta love a table that serves a variety of purposes. Need an office desk upon which to spread out and work comfortably? Check! Need a dining table to gather the family or friends around in the evening? Check! The 'Trestle' is on-trend and double-duty, performing two tasks in only one space – and you can't beat that!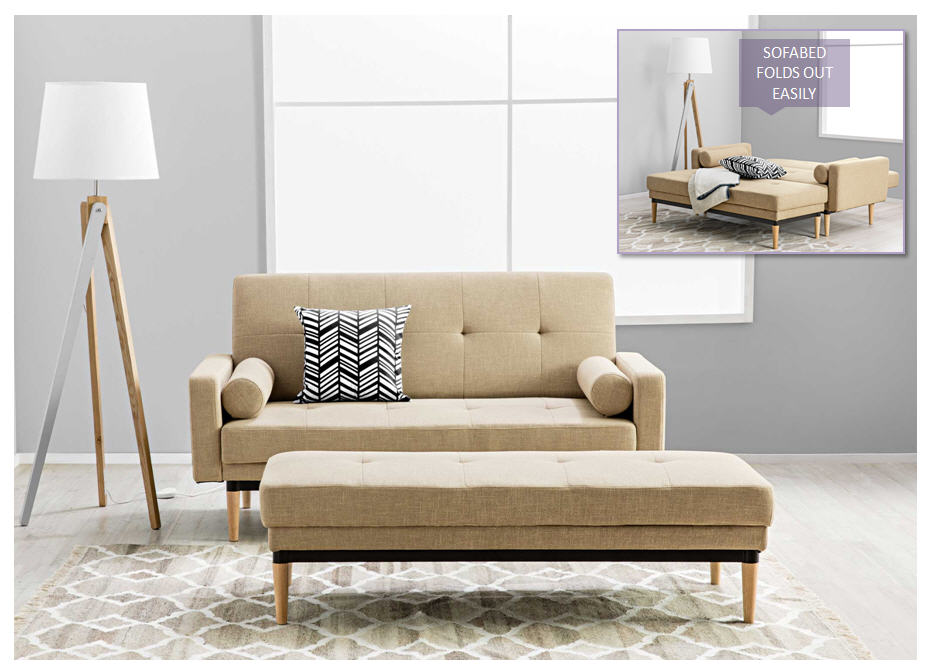 4. 'Levi' Sofa Bed with Ottoman.
Why We L♥ve It: The 'Levi' is one cool customer. Rocking a clean, retro-inspired style, gorgeous button detail and classic neutral upholstery, this sofabed and ottoman knows exactly how to make the most of your space. Just sit back, relax and put your feet up – 'Levi' has got this sorted.
Why You Need It: Perhaps you're living in a tiny apartment or your home office doubles as your guest room. While a traditional bed may not be an option, the 'Levi' might be exactly what you're after. Sumptuous space-saving sofa by day and comfy guest bed by night, this smarty-pants sofa bed is the perfect fit for the lounge room, spare room or home office – taking up minimal floor space whilst providing maximum functionality. The handy ottoman can be used to extend the sofabed, makes a very convenient footstool or bench seat and can be easily moved around to suit your needs.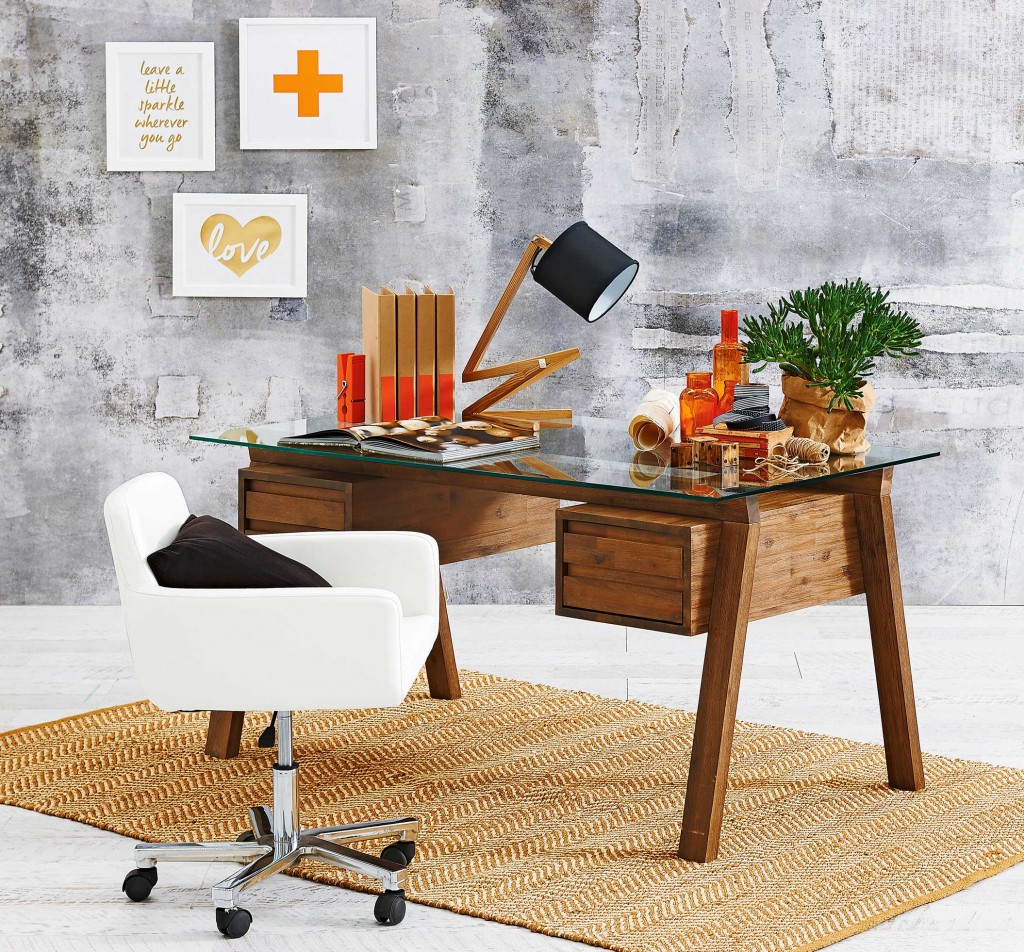 5. 'Dinara' Office Desk.
Why We L♥ve It: We think that the 'Dinara' is a truly natural beauty thanks to those gorgeous and very sturdy legs (cue wolf whistle) and (ahem) drawers which are expertly crafted from beautiful acacia wood. 'Dinara' also boasts a contemporary tempered glass table top and she's totally and utterly exclusive to Domayne (of course).
Why You Need It: If you are after a workstation that looks nothing like a traditional desk and wouldn't look out of place in a living area, then this quality desk is one to consider. The 'Dinara' offers all the practicality of a desk, while the simplistic design – constructed from rich timber wood and durable tempered glass – ensures that is can also function as a table or sideboard if required.
Love these gorgeous ideas? Head down to your local Domayne store for more!