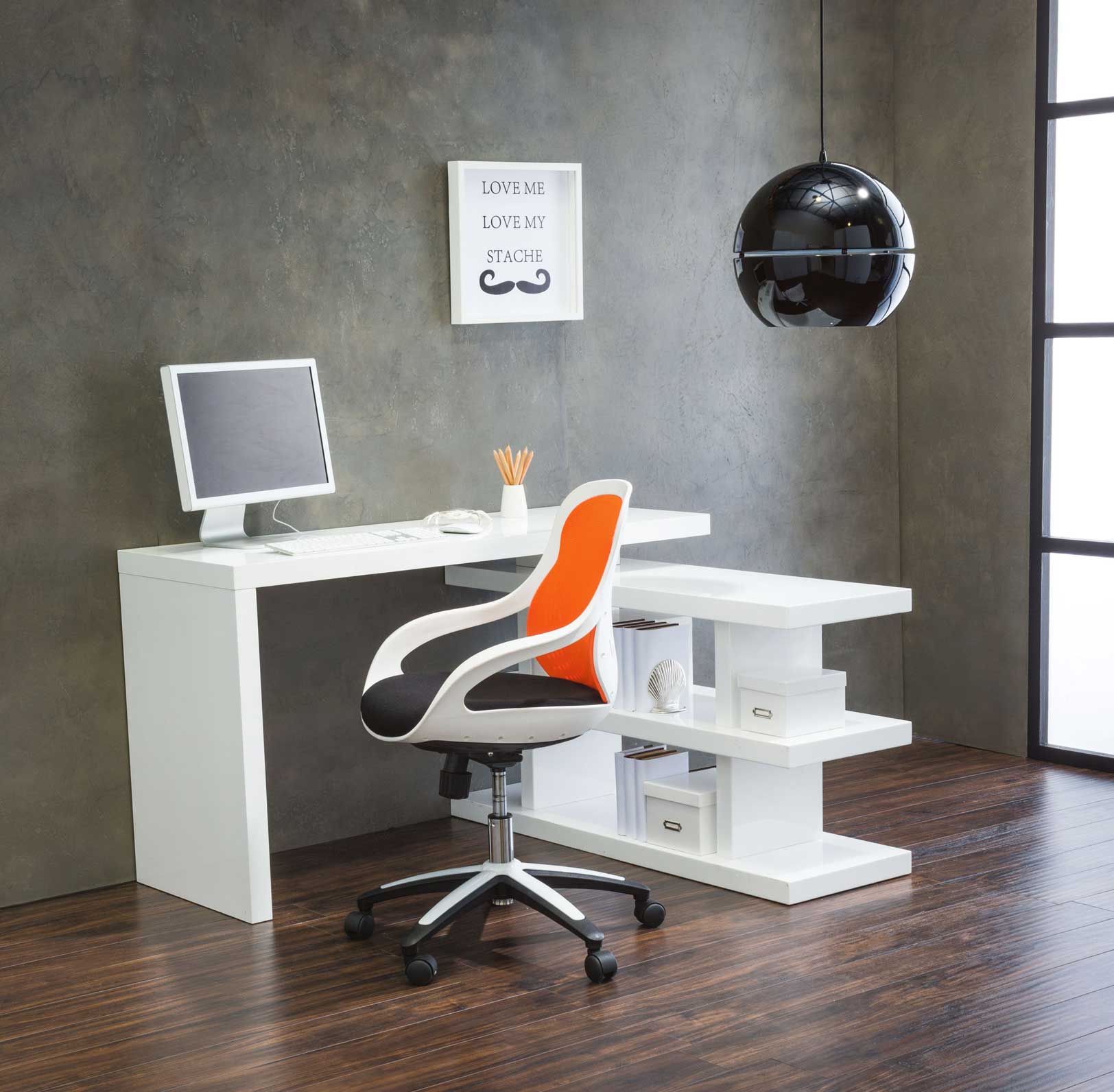 Smarten Up Your Act with a Multi-Functional Workstation
---
New year = new slate.
Time to hit the reset button and organise your home office with a workstation solution that suits your space. Here are three of our fave workstation options from Domayne's Back to Work, Back To School Home Office catalogue.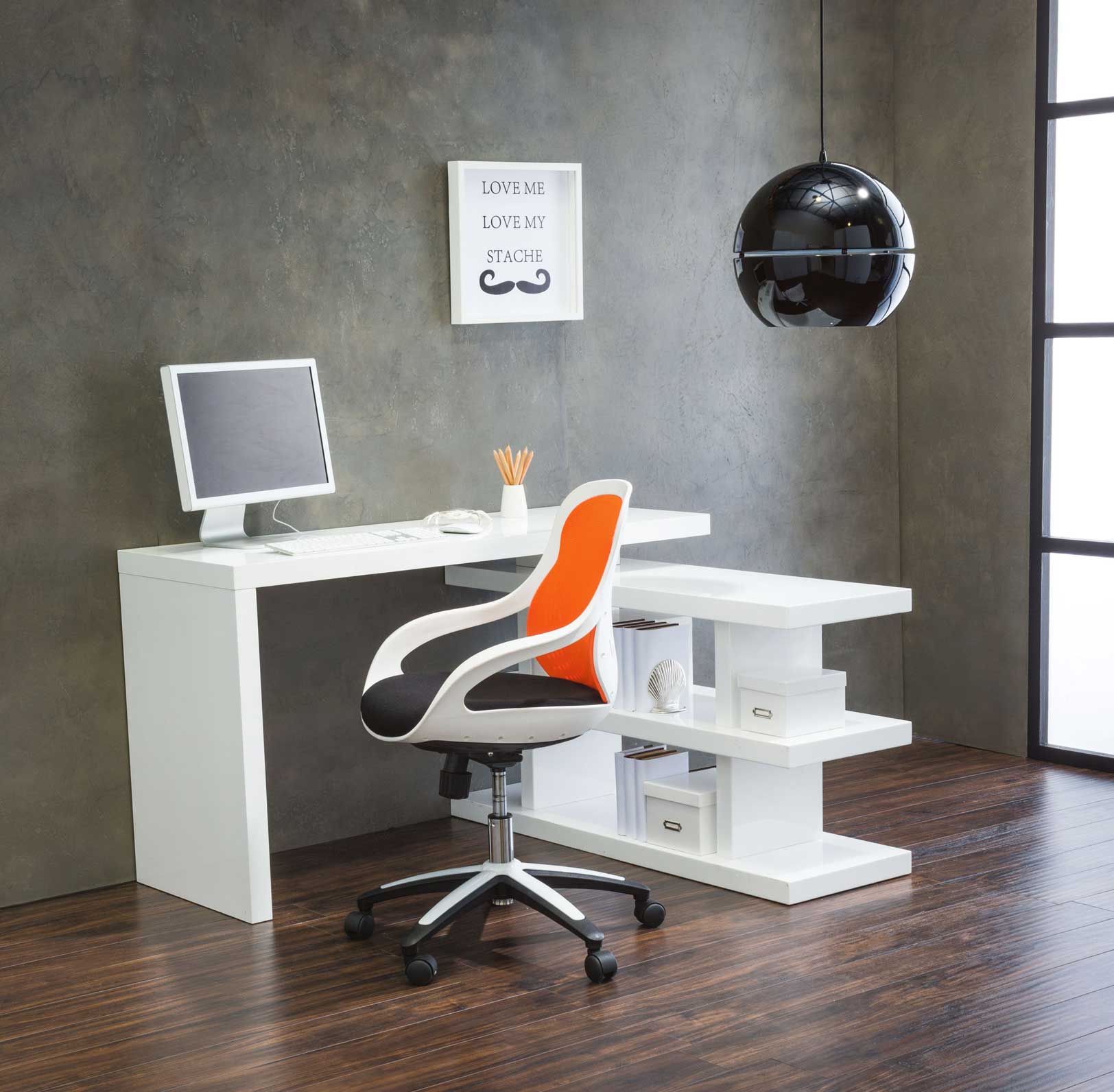 1. The Dual-Purpose Workstation
Ideal for apartments and compact homes where real estate is rather limited, the sleek, multi-functional design of the 'Axis' Swivel Desk (above) enables you to make the most of your space. A real double agent, the 'Axis' can play the role of the perfect desk and return – or, with a simple swivel action – it takes on the form of a chic sideboard and bookshelf unit (below). Now that's smart thinking!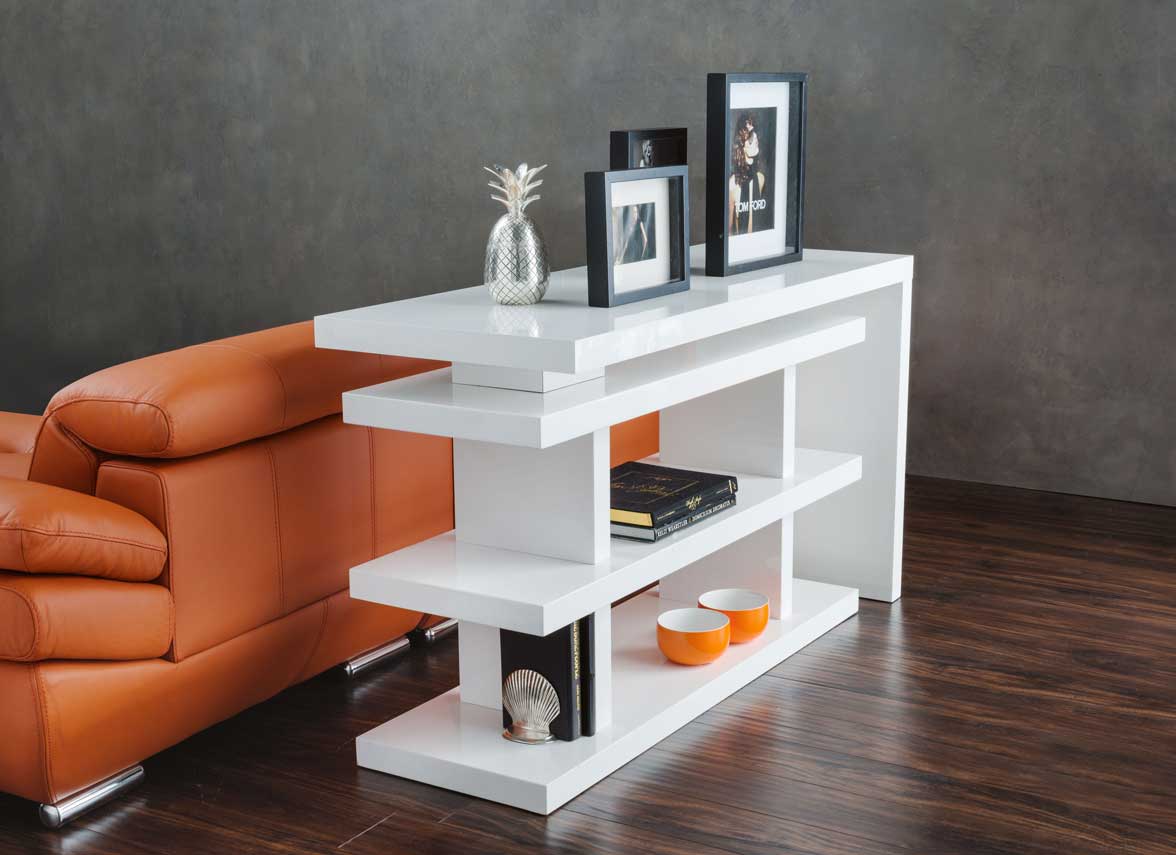 2. The Complete Package
Style and file your way to a successful working year with the contemporary design and myriad storage options of the versatile, high gloss 'Omega' range. Available in a curved office desk and filing cabinet, laptop/return desk and mini desk with elegantly curved profile (pictured below), 4-, 8-and 12-cube bookcase and storage box – kit out your home office with 'Omega's' complete home office workstation and storage solution.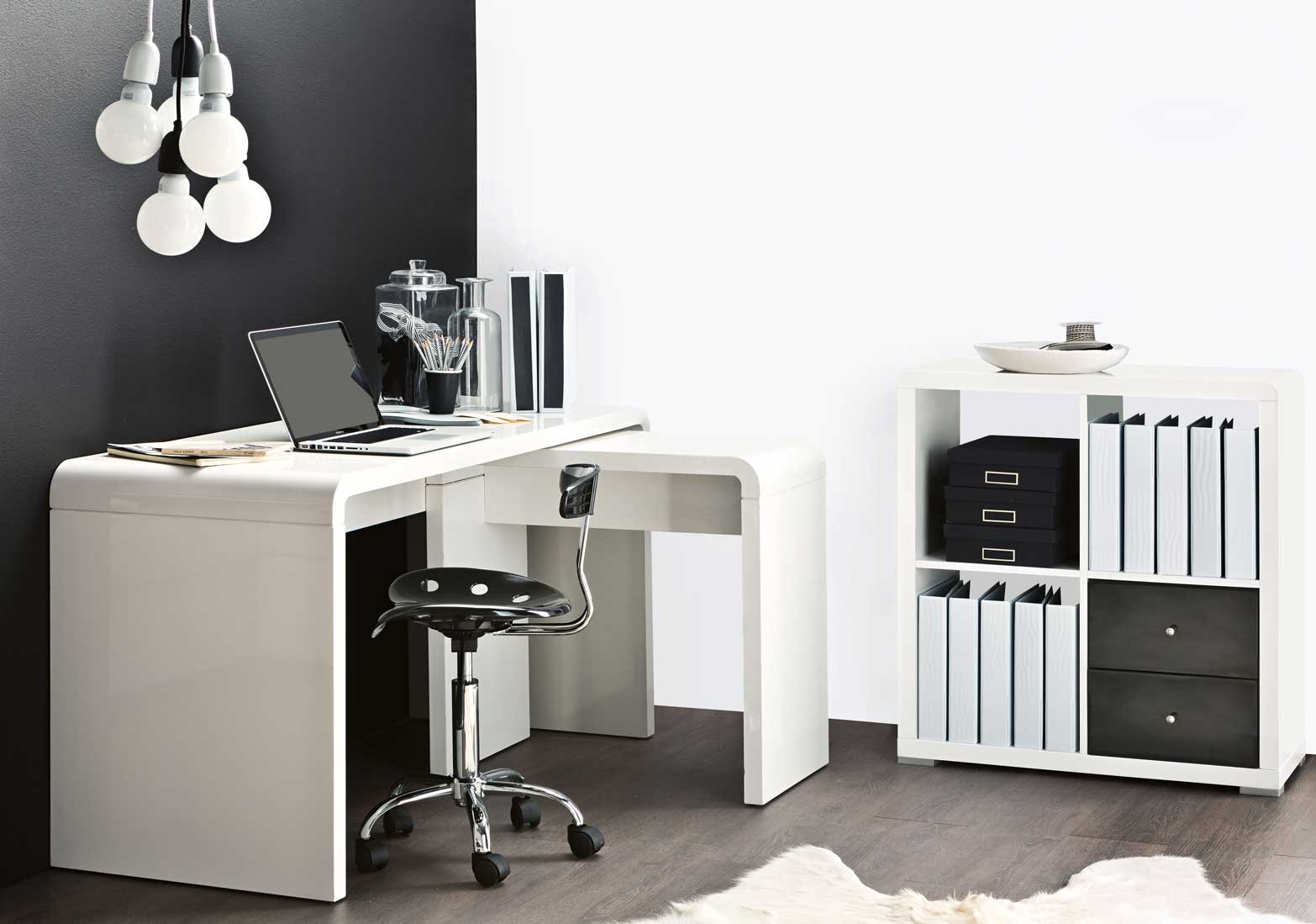 3. The Home Office/Guest Room Hybrid
Now these, dear Style Insider readers, are the essential ingredients required to make your spare room work for you! Take one minimalist z-frame 'Jaz' Desk with innovative space saving design – this makes your home office component. Then add a 'Zizz' Click-Clack Sofabed – which doubles as a comfy 3-seater lounge and luxurious bed and adjusts to three positions! What have you got? A modern home office and guest bedroom, in one!