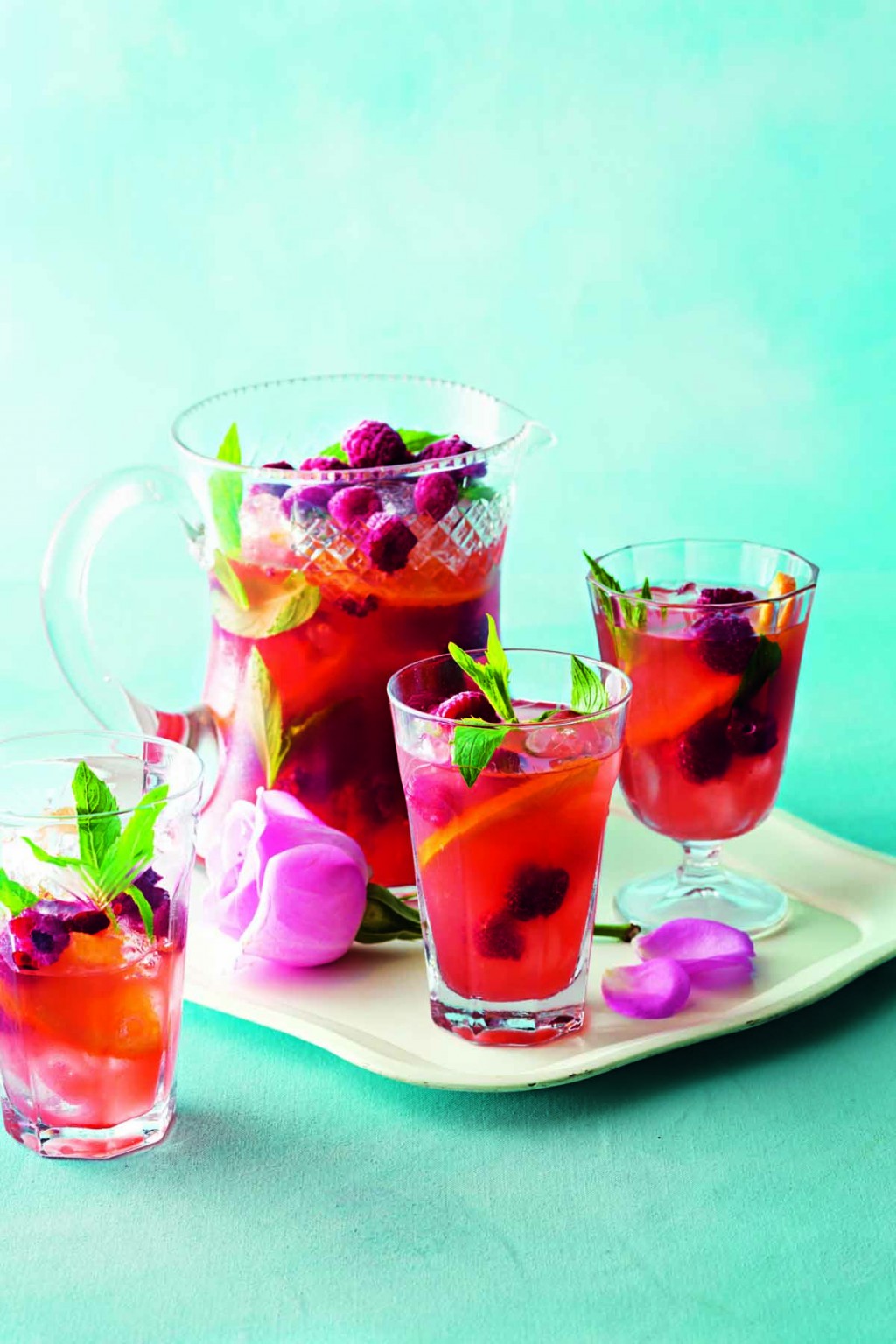 Sparkling Berry Punch
---
Serves 8.
Prep 15 minutes (plus cooling).
Cook 20 minutes.
Ingredients
250g strawberries, hulled, chopped.
1/4 cup caster sugar.
2 cups ice cubes.
1 orange, thinly sliced.
3 cups chilled sparkling water.
2 1/2 cups chilled cranberry juice.
1/4 cup orange juice.
Fresh raspberries and fresh mint sprigs, to serve.
Method
1) Place strawberries and sugar in a saucepan over medium-high heat. Cook, stirring occasionally, for 10 minutes or until sugar dissolves and mixture starts to simmer. Reduce heat to low. Simmer for 10 minutes or until strawberries are pulpy. Strain mixture through a fine sieve, discarding solids. Set aside to cool completely.
2) Place ice cubes and orange slices in a large serving jug. Add strawberry mixture, sparkling water, cranberry juice and orange juice. Stir to combine. Top with raspberries and mint. Serve immediately.
Cook's Note:
Add 1/3 cup gin for an adults-only punch!
Recipes for Summer
► Barbecued Beef with Summer Tomato Sauce
► Frozen Passionfruit Sponge Cake
► Spring Greens Salad with Whipped Goat's Cheese Dressing