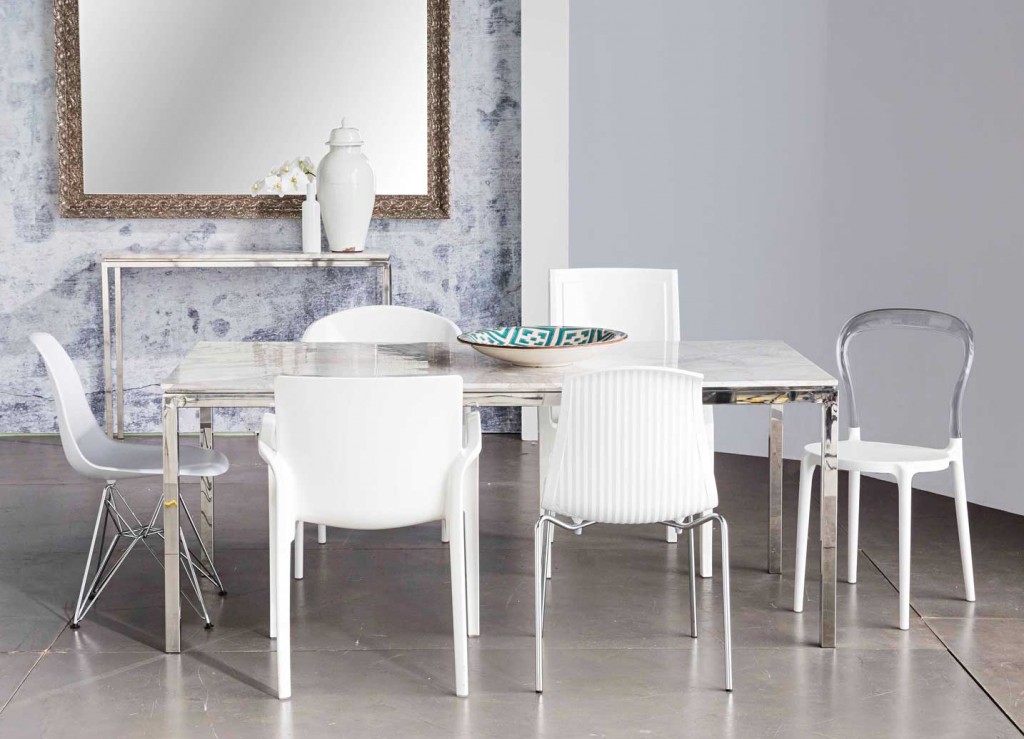 Spring Styling with Lara Hutton
---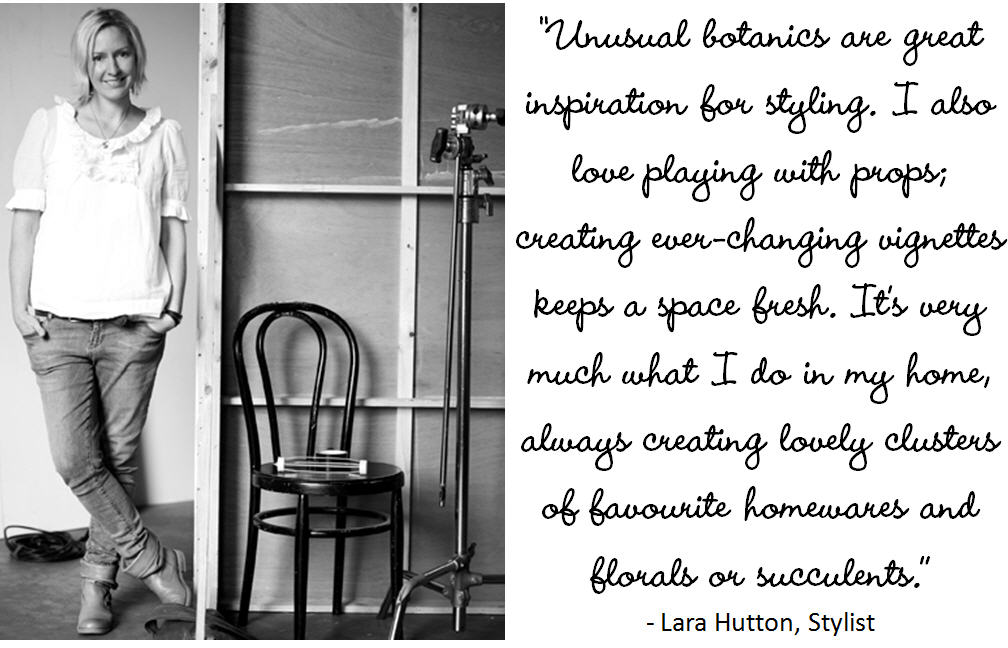 The creative talent behind Domayne's stunning Spring catalogue, Lara Hutton shares her expert styling tips and must-have homewares picks for the new season.
Spring is…
Bright, blossom, renewal.
What are the key furniture and bedding trends for Spring 2014?
• Calming neutrals
• Country vintage
• Danish elements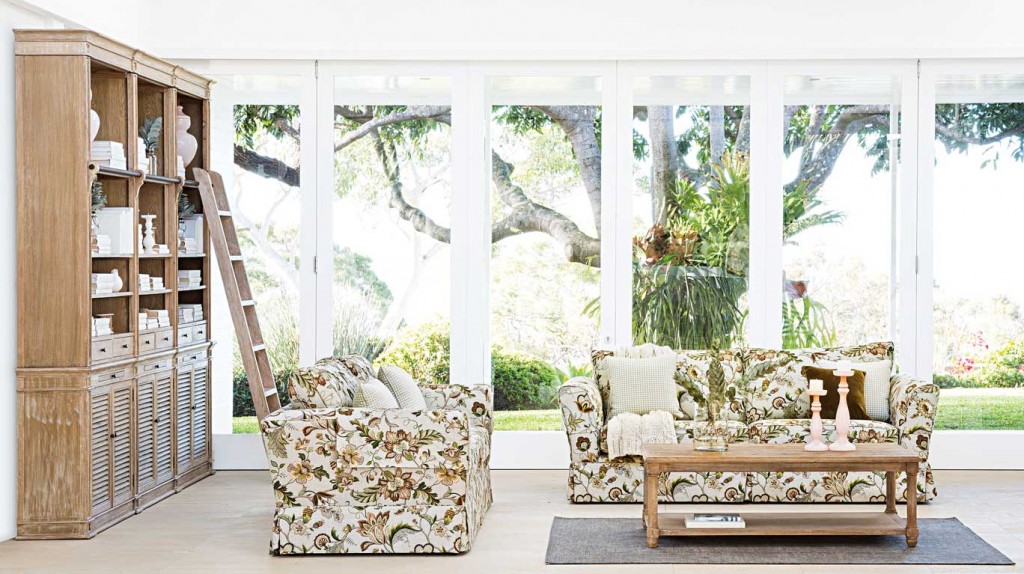 The scenes in the Spring catalogue are wonderfully light and airy – where did the shoot take place?
We shot the catalogue in some incredible spots in Sydney. I hand-picked each space based not only on the beautiful simplicity we wanted to achieve, but also on the personality of each set. Each space needed to be the perfect setting to create a truly inspiring catalogue.
What were the trickiest scenes to create and why?
The 'Portia' Sofa spread (pictured above) was shot in a beautiful location, but sometimes with amazing locations they're a little tricky to access…it certainly tested us but we worked it out!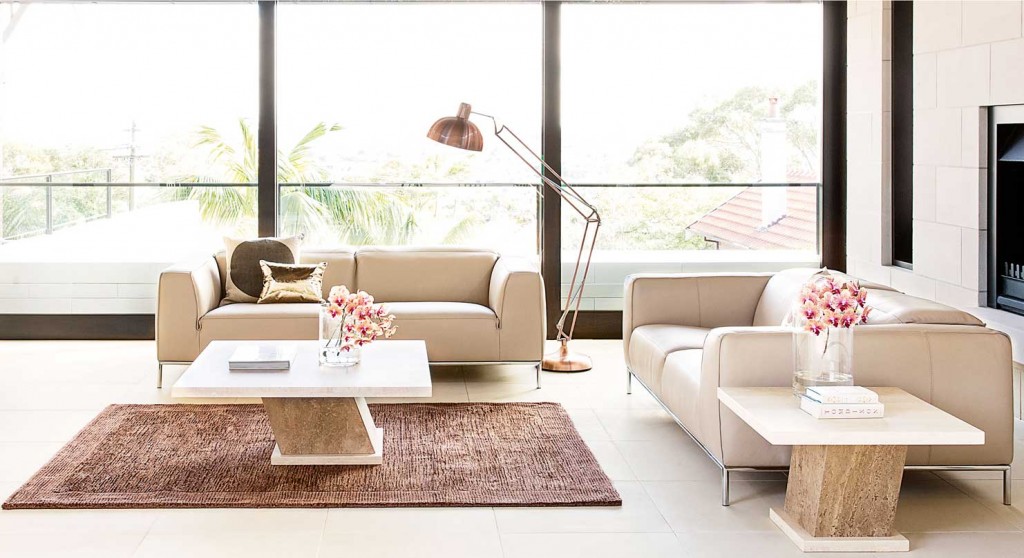 What are your 'wow' shots and what was the inspiration behind the styling of these?
• 'Prato' Bed. When styling the fresh country garden theme, I drew inspiration from the hydrangeas I used.
• 'Bardolino' Sofa (pictured above). The location where this was shot was incredibly inspiring, the light was beautiful and the elements within the space were a pleasure to create a new set from. I just love the clean, modern sophistication of this room.
• 'Calibra' Bed. This colour palette is my favourite to work with, at the moment! I love the wooden features teamed with pastels and a hint of metallic to add a modern pop.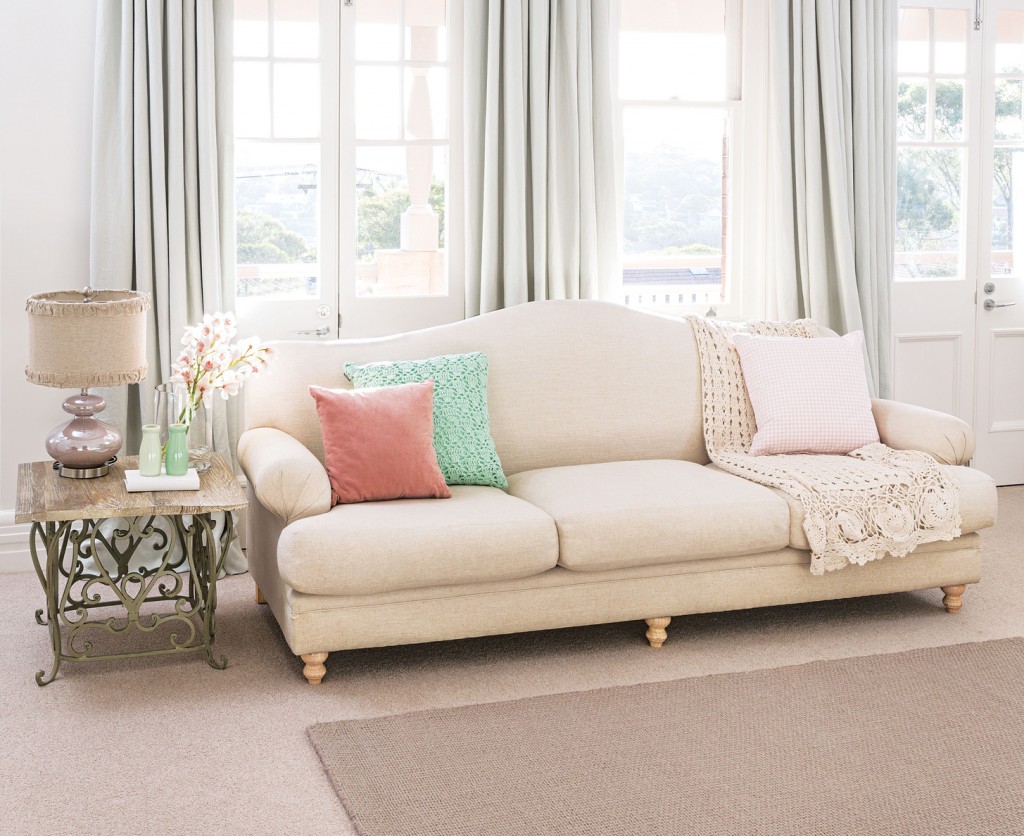 Of all the gorgeous lounges featured in the catalogue, which would you like for your own home?
The 'Hastings' Sofa (pictured above). I love the idea of contrast styling – a piece with a more traditional shape being put into a modern environment. My personal style at home is neutral/nordic/industrial, so I can see the 'Hastings' fitting into my existing decor beautifully!
What are your tried and tested tips for styling a fresh, welcoming bedroom for Spring?
Unusual botanics are great inspiration for styling. I also love playing with props; creating ever-changing vignettes keep a space fresh. It's very much what I do in my home, always creating lovely clusters of favourite homewares and florals or succulents. I experiment using different cushions to create texture and tone – adding a hint of colour is a fantastic way to instantly update your decor with a seasonal mood. Layering a bed with a throw is another favourite – the layering effect adds dimension and a truly finished look in a space.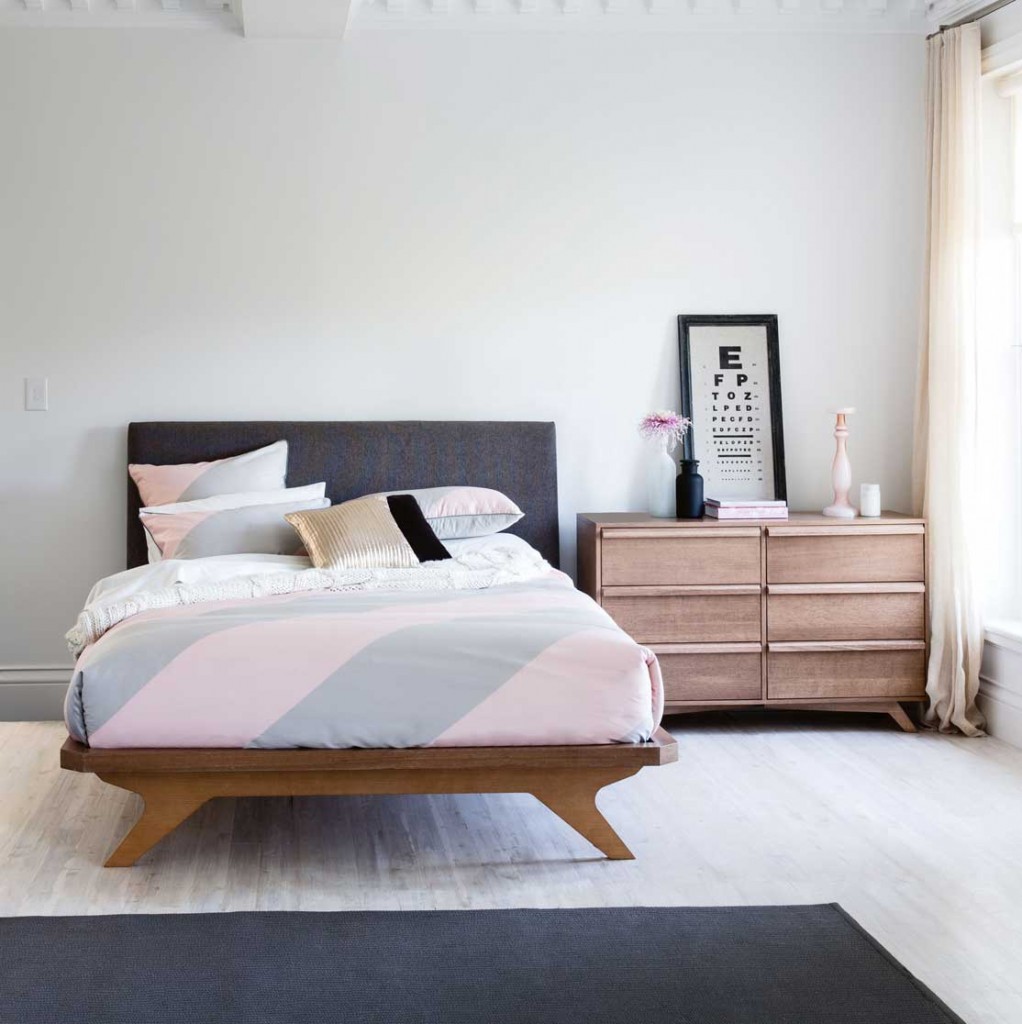 What's your favourite bedding shot?
The 'Calibra' bed shot (pictured above) is a favourite of mine – the blush hues, combined with soft grey and hints of black and gold are my favourite look at the moment.
Is it possible to go overboard with cushions on a bed?
Yes, you can definitely go overboard with cushions! One hero cushion and one textured cushion is enough.
Are there any rules when it comes to mixing and matching different dining chairs with a table (as shown with the 'Lilia' Dining Table below)? Is this practice suited to a particular trend or style of dining table?
I'm not one for rules, if it works you can see it immediately. I like experimenting with new 'ways' to use and present things, so rules aren't always good for stylists! I've seen it successfully executed in both modern and vintage environments. It's up to the home owner (and their decorating bravery!).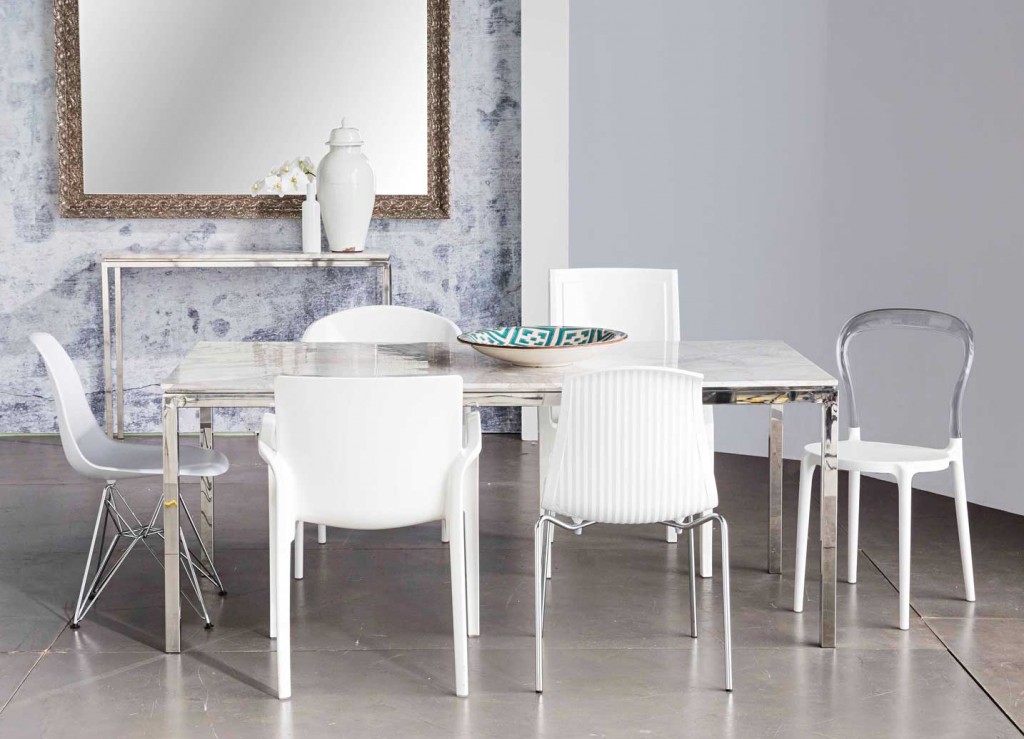 What are the hottest hues for the season? What are the best ways to introduce colour into a neutral scheme?
Metallic hues are still hot when used as a highlight; copper and silver work very well in a pared back setting with a pastel colour palette. Because colour is so seasonal, I like the idea of introducing fresh colour through cushions and decorator accessories which can be easily changed and adapted.
Lara's Top 5 Decorator Lust-Haves:
1. 'Research' Table Lamp, in yellow
2. AURA 'Big Spot' Rug
3. 'Maddox' Footstool, yellow
4. Metallic homewares
5. Colourful cushions – the easiest way to brighten a space
For more fabulous Domayne Spring trends, check out our inspiring Scandi-Style blog post.