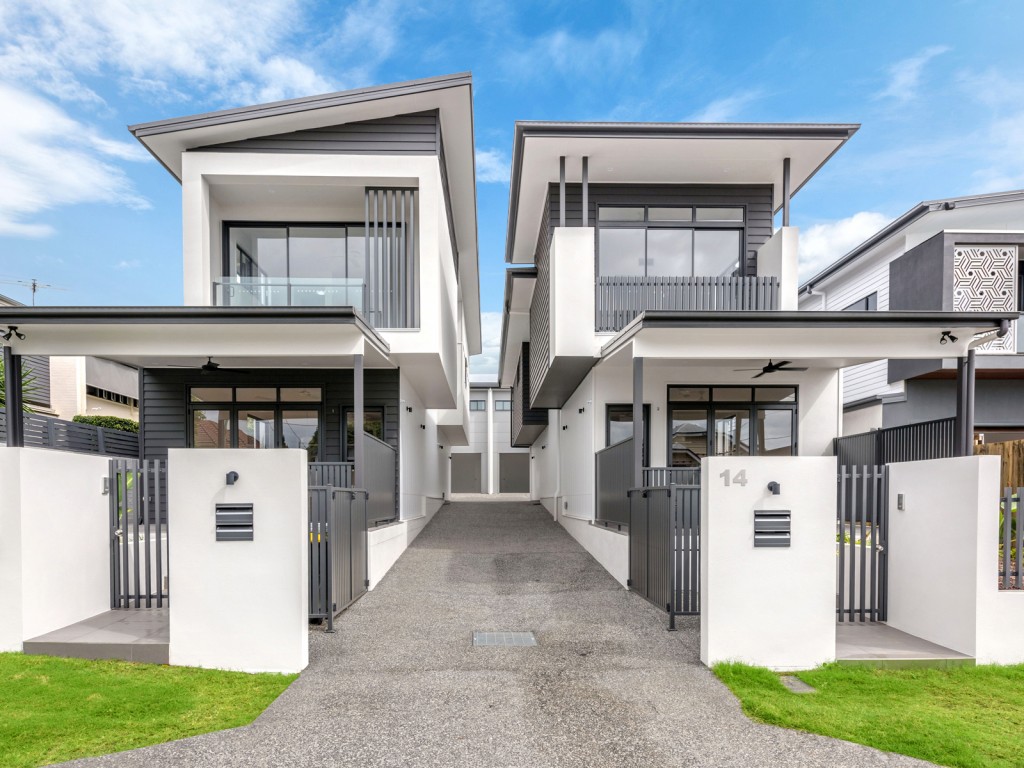 Stage Your Property With Domayne Hire
---
Last month we covered the hot topic of professional property staging and why it's crucial in the current property market. We spoke to leading industry insiders – including real estate agents, interior stylists and influential magazine editors such as Wendy Moore, Claire Bradley and Alice Stolz – who shared their views on why and how getting your property styled professionally can give you the edge needed to get the best offer on your home.
This month, we've taken a look at a property styled by Domayne Hire Brisbane to see how professional staging can transform the look and feel of an unfurnished house.
We spoke to Patrick Mckinnon from Place Agency in Ascot Queensland, who had requested the property styling from Domayne Hire:
"It's definitely easier selling a property that has been furnished as buyers expect it these days. It's our job to sell them the dream and if sellers don't invest in the presentation of their home, they won't get the best price."
I've staged with Domayne Hire before – anything they do is a level above the rest and is always in line with the premium homes I am selling."
Styling with Domayne Hire helped us increase the value of this property. The type of furniture used can make a home feel more high end, which in turn can help get a better price."
We also spoke to Melinda Williams, proprietor of Domayne Hire and the senior stylist who worked on this project.
Melinda told us the styling was on a newly built complex of townhouses in the Clayfield area. While the owner's personal taste leaned towards vibrant colours, he took Melinda and her co-stylist Alana's advice and opted for a more neutral colour palette in order to give the house a contemporary feel.
"The agent and owner have both seen our past work and have previously used our service in the Hawthorne/Clayfield area – so they were open to our recommendations and guidance," says Melinda.
Melinda went on to tell us that the first step to staging a property is meeting a client and their agent to establish early on whether they have an existing vision they wish to see executed.
"This ensures we're all on the same page. We then expand on their vision and provide our professional advice on what we feel would complement the existing features of the house."
Alana, the stylist who worked on this property alongside Melinda, told us that since they were given free rein to style the townhouse as they saw fit, she created a look for each room keeping in mind how a family might use that space.
"In the outdoor entertaining area, we placed an outdoor lounge and dining setting to show that there was room for dining outside with friends or lounging with a drink."
Melinda told us it was rewarding seeing the entire property come together after days of planning.
"The owners were very happy with the overall execution – so much so that once the styled townhouse is sold, they want to reuse the Domayne Hire furniture to style the others in the complex, until all the dwellings have been sold."
Thinking of putting your property on the market? Stage your property with furniture, bedding and homewares from Domayne Hire and attract genuine buyers. Learn more online or have your interior stylist to do it on your behalf.
You can also visit the Brisbane showroom at 89 Northlink Place, Virginia or the Sydney showroom at 33 – 35 Morley Street, Rosebery.