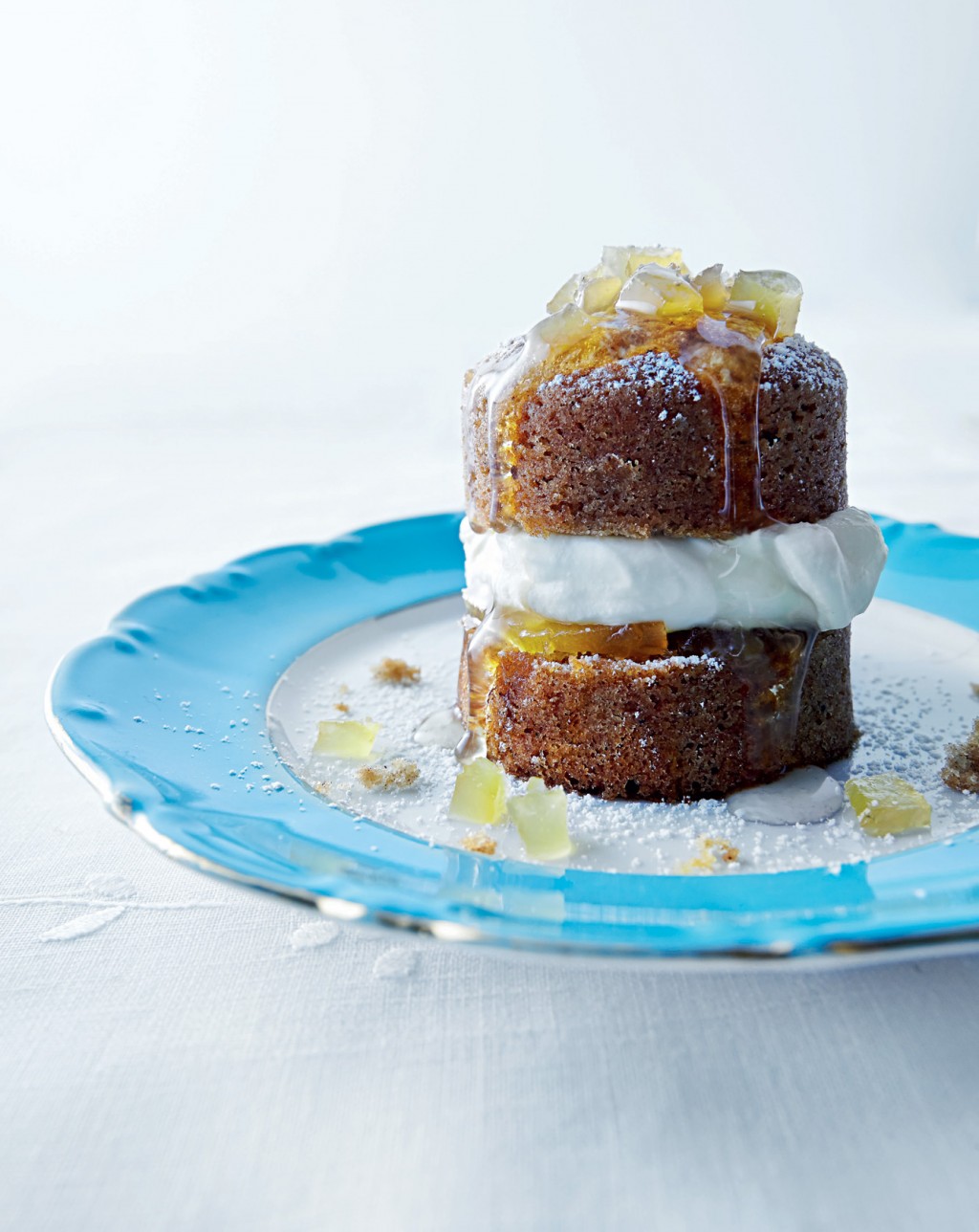 Sticky Pineapple Coconut Cakes
---
Let's get a little tropical with these totally cute and completely tasty mini cakes. Full of sticky sweet pineapple chunks, flecked with coconut and drenched in a ginger syrup, these beauties are utterly divine!
Makes 8
Prep 20 minutes (plus cooling)
Cook 30 minutes
 Ingredients
1 1/2 cups icing sugar mixture, plus extra for dusting
1/2 cup desiccated coconut
1/2 cup almond meal
1/2 cup plain flour
1 teaspoon ground cinnamon
1/2 teaspoon ground nutmeg
1/2 teaspoon ground ginger
180g butter, melted, cooled
5 eggs whites, lightly beaten
250g pineapple, finely chopped
300ml thickened cream, whipped
Ginger Syrup
1/3 cup caster sugar
1 tablespoon finely chopped glace ginger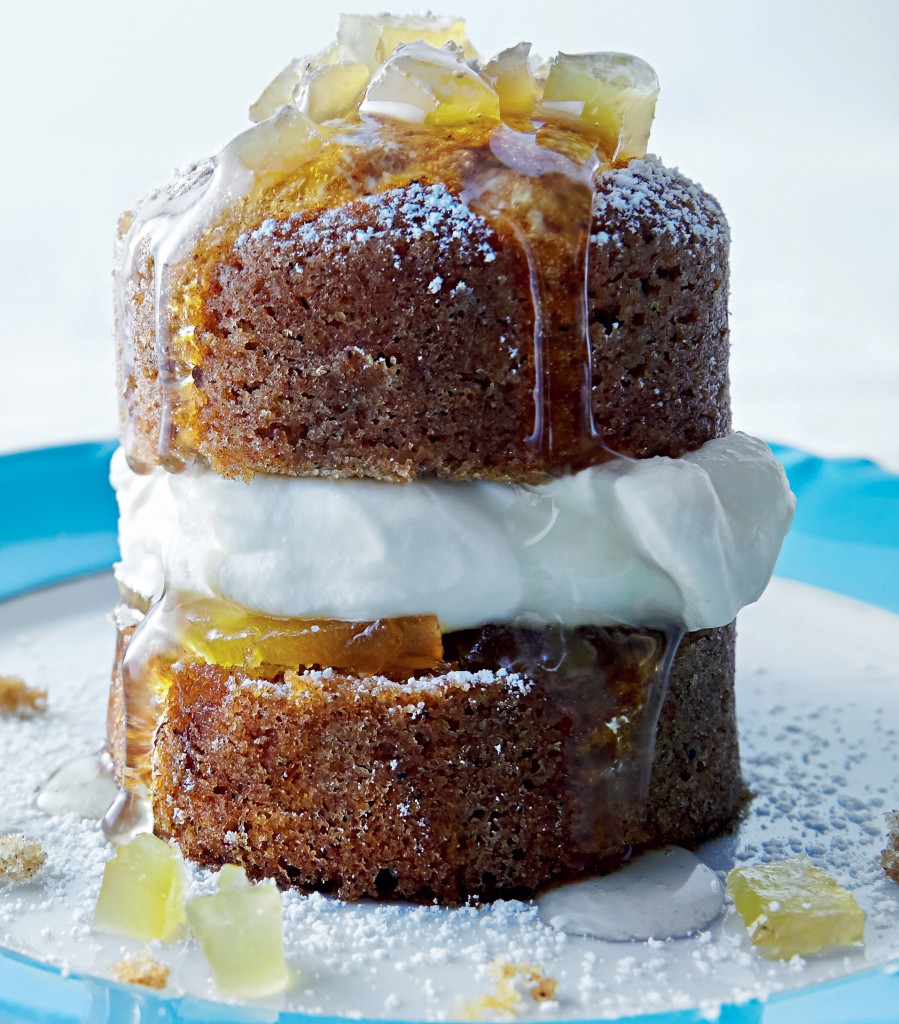 Method
1 Preheat oven to 180°C/160°C fan-forced. Grease 8 x 1/2-cup-capacity round cake or friand pans. Place on a baking tray.
2 Combine icing sugar, coconut, almond meal, flour, cinnamon, nutmeg and ginger in a bowl. Add egg whites, butter and pineapple. Fold to combine.
3 Divide mixture evenly among prepared pans. Bake for 20 minutes or until a skewer inserted into the centre of cakes comes out clean. Stand for 5 minutes. Turn, top-side up onto a wire rack lined with baking paper. Cool.
4 Make Ginger Syrup Place sugar and 1/2 cup water in a saucepan over low heat. Cook, stirring, for 5 minutes or until sugar is dissolved. Increase heat to high. Bring to the boil. Boil, without stirring, for 5 minutes or until syrup thickens slightly. Remove from heat. Stir in ginger. Set aside to cool.
5 Split cakes in half. Spoon cream onto cake bases. Sandwich with cake tops. Place on serving plates. Drizzle with syrup. Serve dusted with extra icing sugar.
Equip Your Kitchen
This Westinghouse 900mm Dual Fuel Freestanding Cooker is the perfect choice for busy kitchens.