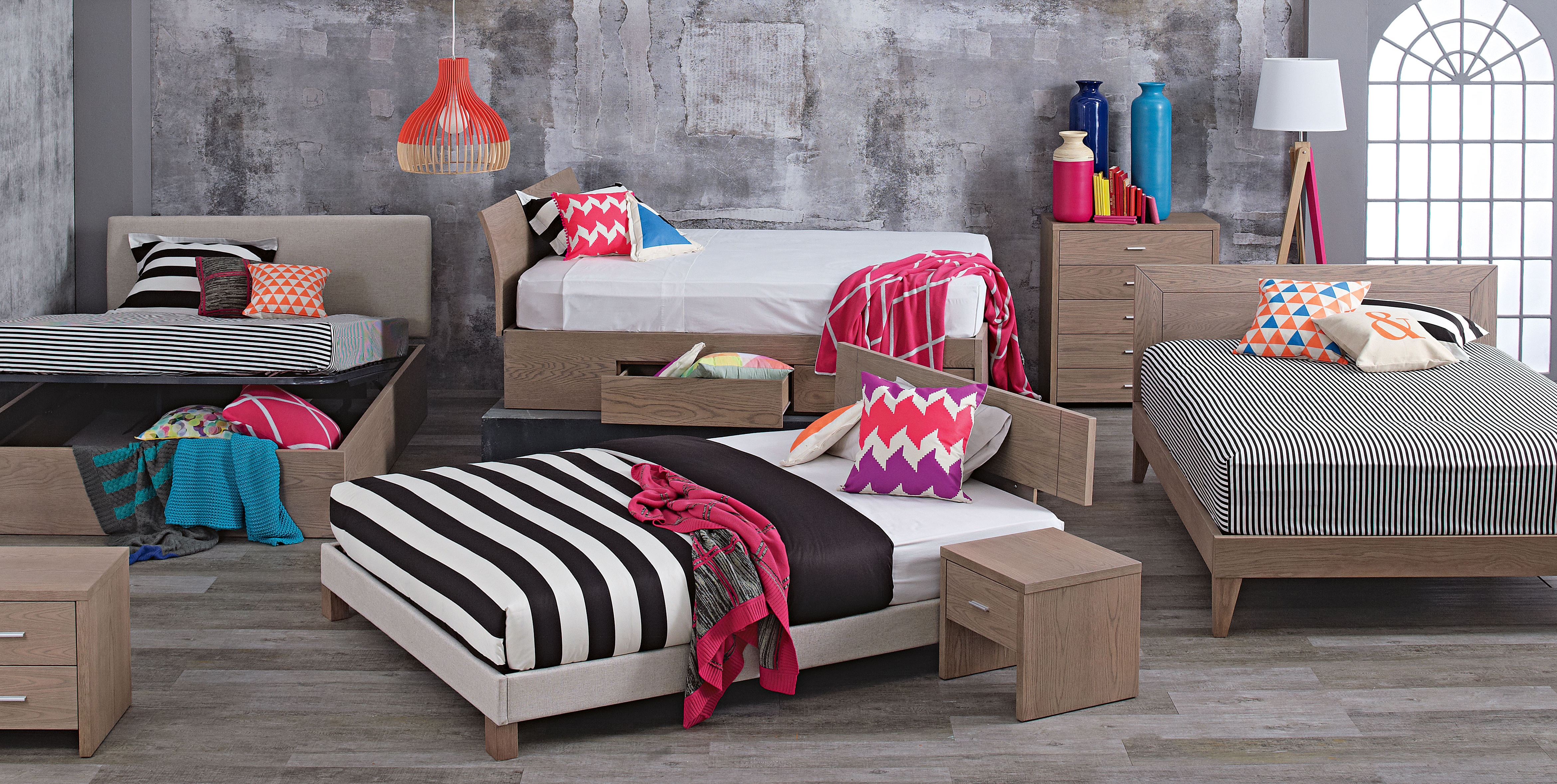 Suite Dreams: Customise Your Australian-Made Bedroom Setting
---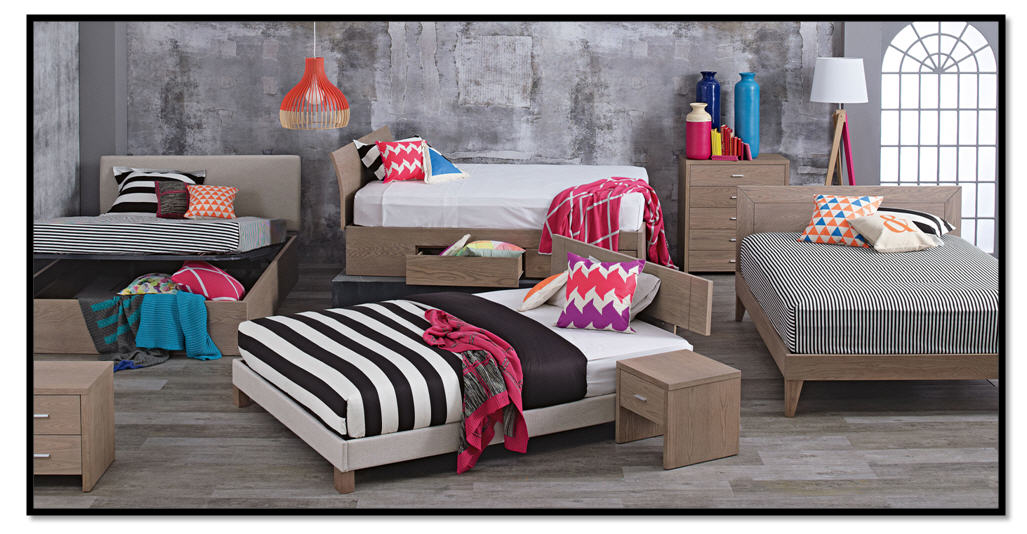 Winter = Hibernation
If you love your sleep as much as we do then you'll agree that it's important to have a beautiful bedroom suite that truly reflects your style, suits your space and meets your budget. Domayne's exclusive Australian-made 'Options' range of bedheads, bedbases, bedside tables and chests can be customised in a stunning choice of fabrics, timber stains or even a classic white painted finish.

The exclusive 'Options' range of Australian-made bedheads (as pictured above) are available in a chic selection of timber stains as well as fashionable upholstery options or a white painted finish. The bedheads also include a height-adjustable bracket. Choose from the following bedhead styles, from left to right:
'Bassik' Queen Bedhead, 'Kurv' Queen Bedhead and 'Middi' Queen Bedhead.

Offering home-grown craftsmanship, durability and convenient storage choices, the 'Options' range of bedbases (shown above) are finished in American Oak veneer and can be customised in a variety of timber colours, a fresh white painted finish or upholstery options.
Find the base that appeals to your taste, from left to right:
'Blokk' Queen Bedbase, 'Taper' Queen Bedbase, 'Lifft' Queen Bedbase with gas lift storage, 'Dror' 4-Drawer Queen Bedbase.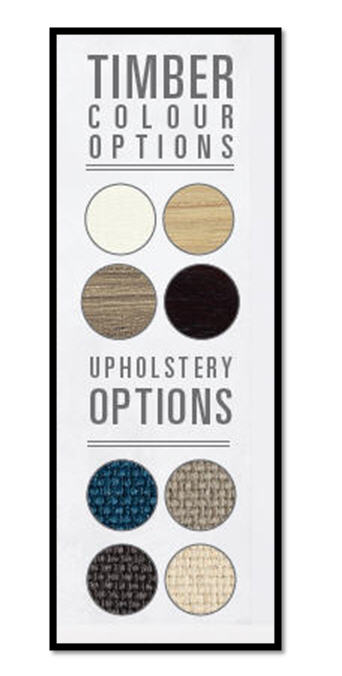 Suite dreams are made of this…choose your timber stain, white painted finish and/or the preferred colour of premium linen upholstery for your bedhead and bedbase. It's good to have options!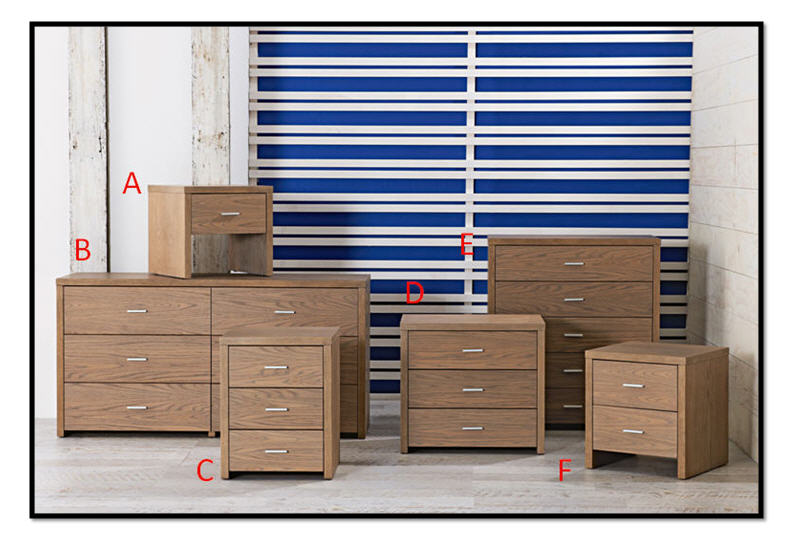 Now that you've tailored your dream bed, it's time to add the finishing touches. For storage with serious style, check out the 'Options' range of Australian-made case goods in American Oak Timber Veneer: A. 'Bassik' 1-Drawer Bedside Table B. 'Dress' 6-Drawer Dressing Table C. 'Slim' 3-Drawer Bedside Table D. 'Wyde' 3-Drawer Bedside Table E. 'Tall' 5-Drawer Tallboy F. 'Middi' 2-Drawer Bedside Table
Like what you see? Whether you're after a stylish new bed for you, for the kids' bedroom or the guest room – browse more of our fashionable bedroom furniture online or come in and chat to our friendly staff at your local Domayne store.