"Warmer days call for interiors high on bright, true colours and eye-catching shapes and textures. With greens running from citrusy limes through to emerald, terracotta coming through strongly and all shades of blue in the mix, the colours of a sparkling summer's day are being brought inside."
Lisa Green – Editor-in-Chief, Australian House & Garden
Brazen hues. Bold prints. Luxe fabrics. Contemporary furniture.
Throw caution to the wind and let Domayne's hot new summer looks bring your home decor sizzling to life – as seen in our scintillating Shades of Summer feature, in Real Living, Harpers Bazaar, Gourmet Traveller, House & Garden.

Wish your bedroom looked something like the five-star retreat above? Get the look with Domayne's 'Optical' 3 -Drawer Bedside Table, 'Luxe' Queen Bed Upholstered in Zepel 'Joker Metallic' Fabric, 'Comet' Pendant Lamp and 'Yolanda' Quilt Set.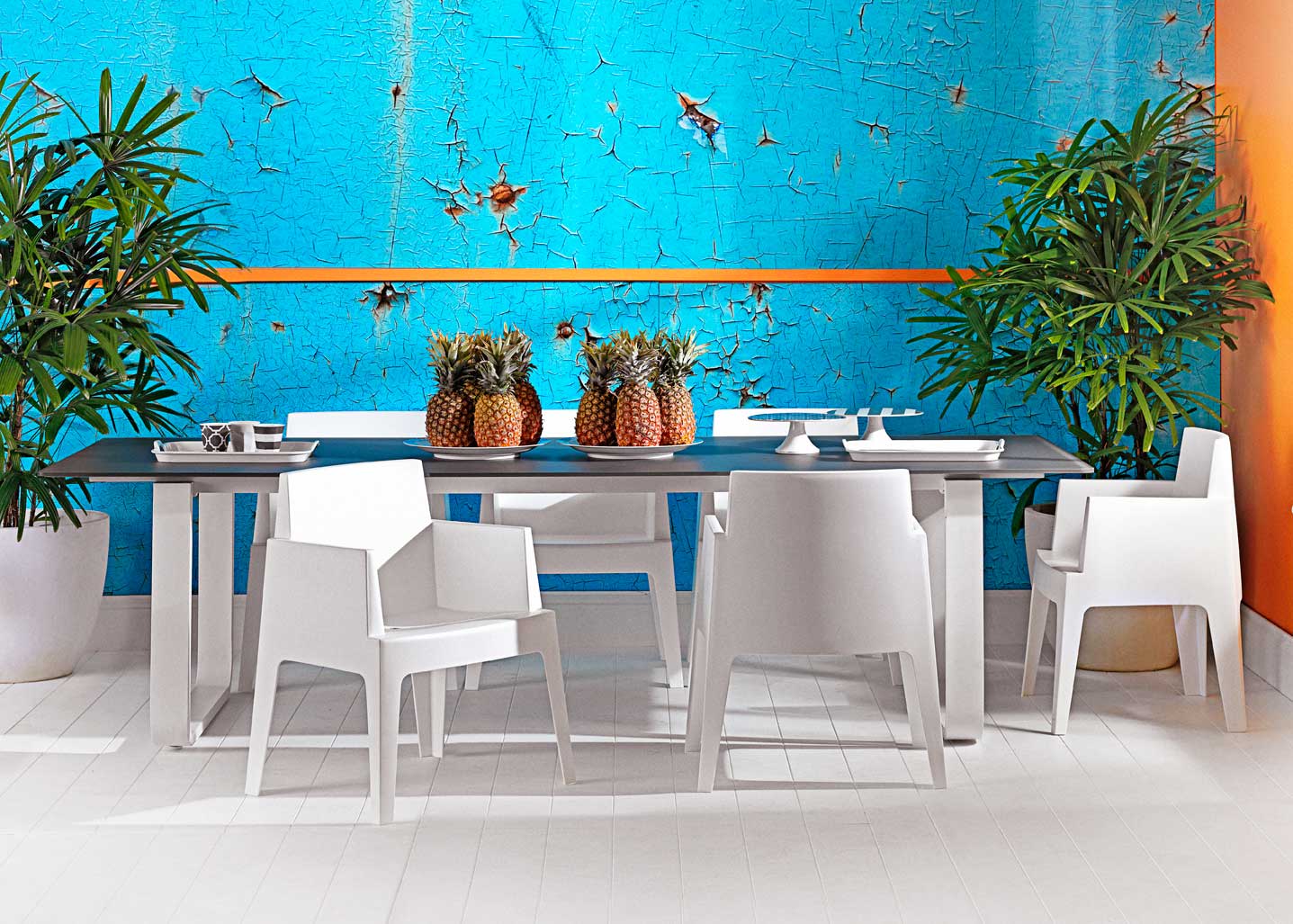 Revamp your outdoor entertaining space – or indoor dining area, for that matter – with sleek, seamless lines and lively pops of uplifting colour. Recreate the modern setting above with the 'Pontoon' Indoor or Outdoor Dining Table and European Made and Designed 'Box' Stacking Armchair.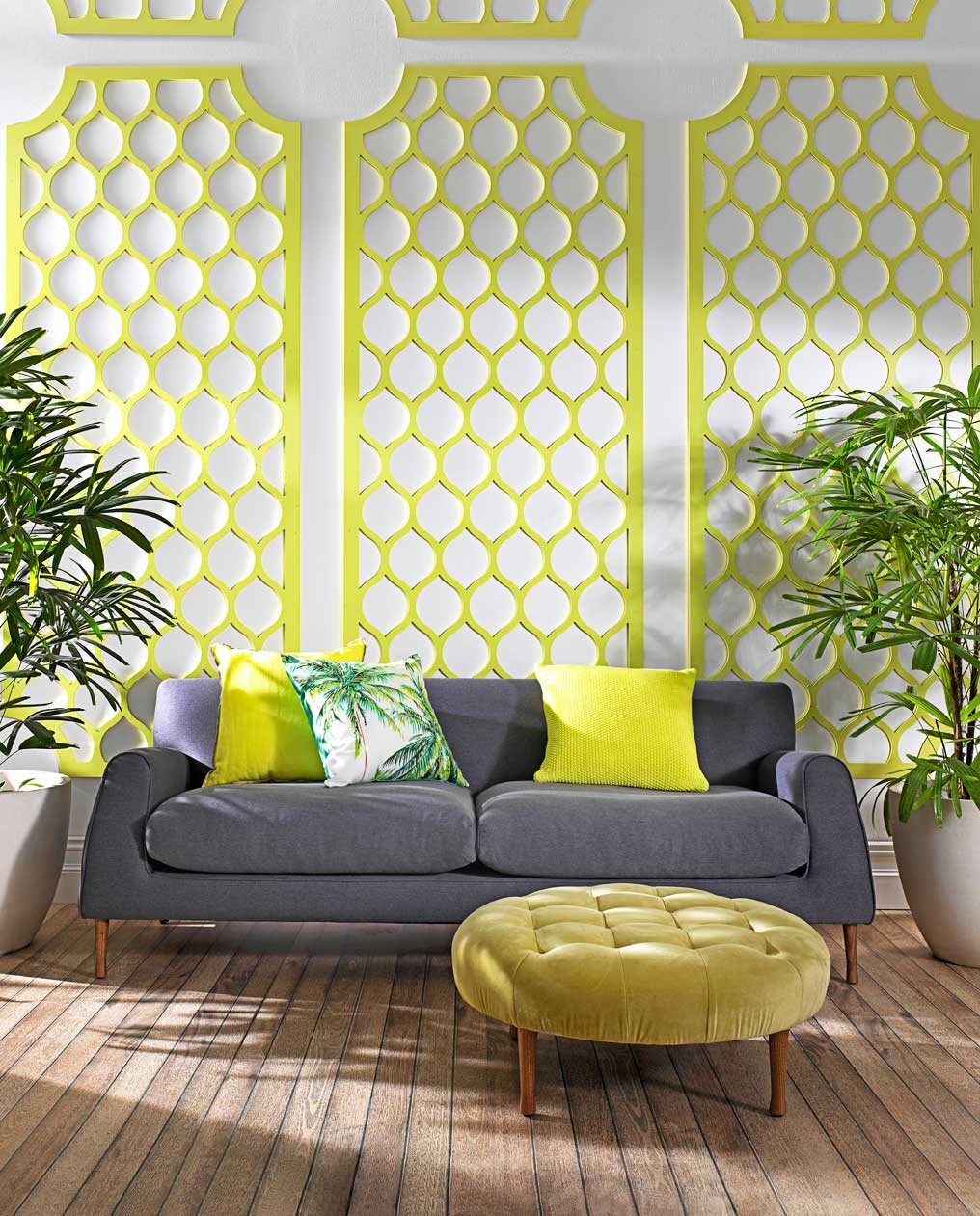 Freshen up your comfort zone and evoke a casually sophisticated summer vibe with premium pieces enhanced with a flamboyant hit of citrus. Recreate the casual chic lounge room scene above with the 'Mojo' Hand-Crafted Fabric 3-Seater Sofa, 'Dimple' Hand-Crafted Fabric Ottoman.

Love these new summer looks? Shop your fave pieces online today or head to your local Domayne store today and browse our extensive collection of Bedding, Furniture and Homewares.