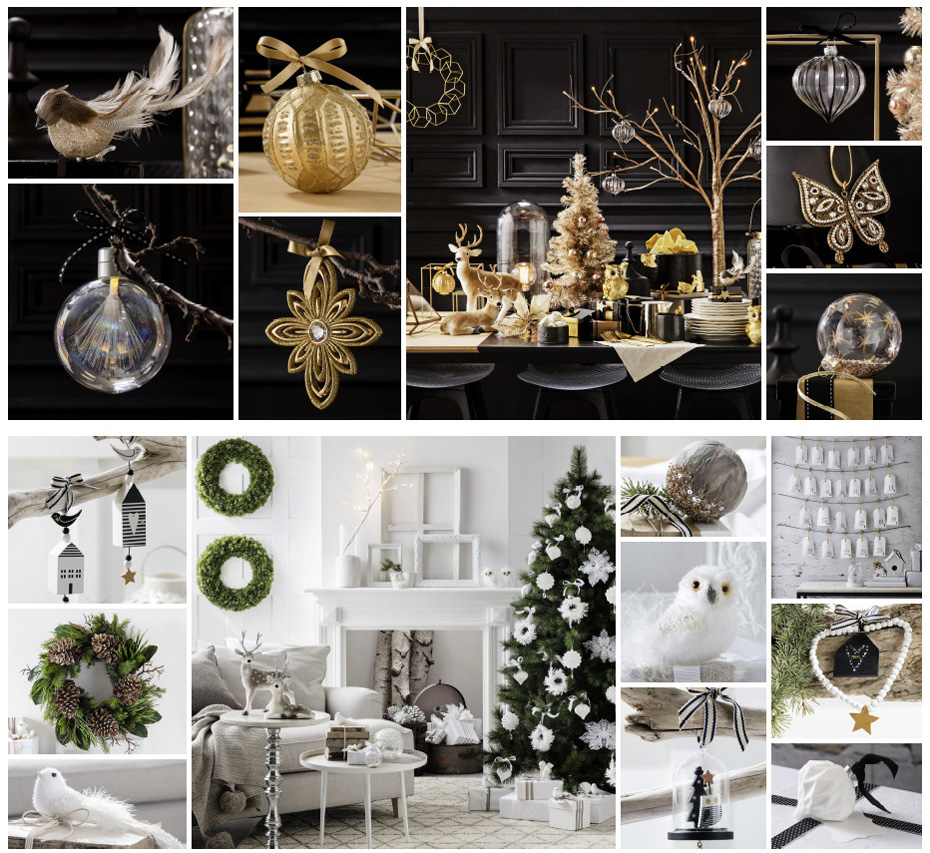 The 2 Best Christmas Decorating Tips & Tricks
---
There's nothing quite like the magic of creating your own Christmas Wonderland at home.
The sense of amazement upon your guests' faces. The awe in your kids' eyes.
Given how spectacular it can be, a lot of people mistakenly put the idea of Christmas decorating in the too hard basket. At Domayne's Style Insider, we're here to tell you that with the right tricks, creating a whimsical Christmas world of your own is actually incredibly easy.
In fact, there are only two tips you need!
Tip 1: Go With A Pre-Lit Christmas Tree (in a box!)
When it comes to decorating, the Christmas Tree is undoubtedly the heart of your festivities – an absolute must!
You might have shuddered a little upon reading those words, recalling past battles with that battered old tree from the back of your cupboard and days spent awkwardly trying to throw lights around it. However, there's no need to stress, as it's actually entirely possible to have the perfect tree without any of the hassle.
Our solution? Domayne's pre-lit Christmas Tree In A Box – available in both 6ft5" and 7ft5" sizes!
Classically shaped and beautifully designed, this storybook Christmas Tree immediately evokes everything we love about Christmas. At once both heart-warming and graceful, the tree's pre-wired lighting has been arranged in an immaculate manner that will charm all who see it.
This is a Christmas Tree that will stand tall as the centrepiece of your Christmas Wonderland – and all you'll have to do is take it out of the box, set it up in an ideal location and plug it in – letting it light the way for Santa.
Oh, and don't worry about having to hide the empty box away in the attic – with its festive design, you can leave it out over the holiday season and let it complement the celebrations.
Tip 2: Decorate With One Of Our Favourite Christmas Themes
With the tree in place, now's the time to decide what trinkets and adornments you'll need to transform your home into a Christmas paradise.
To make things really easy, we've listed a few of our favourite Christmas themes below. To recreate one of these amazing motifs, simply use our suggested Christmas decorations.
Emerald Forest
Set the scene for a fairytale Christmas with an Emerald Forest theme set amongst your wooden decor. Capture the whimsy of Christmas by decorating with different hues of green and use glass ornaments that catch the light – that glorious sparkle will have you daydreaming about the sun breaking through the forest canopy. Create surprises across your home with little animal decorations. Kids and adults alike will delight in finding these magical creatures of the forest hanging out in your evergreen Christmas setting.
Create the look: View our Emerald Forest decorations
Blush Luxe
Craft a romantically dreamy Christmas with rich copper and blush tones. The Blush Luxe on-trend look is a far cry from the typical red and green motif – this is Christmas with style. Pair with glass ornaments and silver and white decorations to really dress it up. Glittery baubles and shiny layers will have your home gleaming, while your exquisite table setting will really stand out – impressing all of your Christmas guests.
Create the look: View our Blush Luxe decorations
Wild Woodlands
This look is all about one thing: fun! Your guests and children will love exploring your home-turned-Wild Woodlands and spotting those adorable decorative animals peeking up from the table setting or perched upon the tree. Brightly painted decorations with a handcrafted aesthetic will add a pop of colour and joy, while Christmas-inspired wooden words create a sense of play. Contrast with an industrial decor to really bring home that Christmas warmth.
Create the look: View our Wild Woodlands decorations
White Wonderland
This is a Christmas classic! A timeless look that evokes the spirit of the holidays, White Wonderland is all about layering crisp whites on traditional greens. From wreaths to pinecones, this delicately beautiful scene will have Santa himself smiling.
Create the look: View our White Wonderland decorations
The Night Before Christmas
On the night before Christmas, anything is possible – it's a time when dreams can come true. Capture that excitement by teaming gold hues with dark backdrops and recreating the wonder of the night. A uniquely sophisticated take on Christmas, let the lights twinkle and the glass baubles shimmer as the magic of this special occasion shines through.
Create the look: View our Night Before Christmas decorations 
Ready to create your own Christmas Wonderland? Do it the easy way with Domayne's pre-lit Christmas Tree In A Box and oh-so-stylish decoration ideas. View them online or visit your nearest Domayne store and talk to our friendly team about the ins-and-outs of Christmas decoration.