Try This: Decorating with Neutrals
---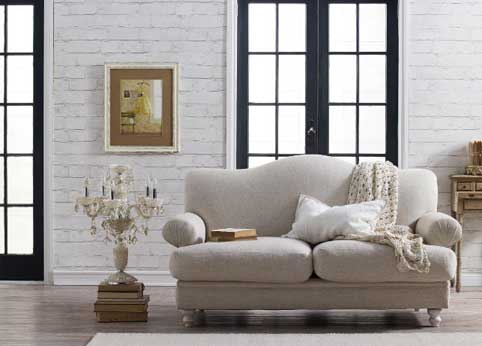 Considering transforming your decor with a sophisticated neutrals theme? Our Homewares Product Development Manager and Creative Guru, Sue Kropp shares her expert tips on getting the look.
Terrific Textures
Textures, shapes and layers play a very important role when styling your neutral space. Introducing pattern and texture via fabrics, wood grains, window coverings, tile, wall coverings and accessories brings character to your neutral room. Be mindful of  the shapes and textures of the furniture pieces you select.  A lounge such as the 'Hastings' (above) upholstered in natural linen, adds interest and evokes a touch of elegance thanks to its classic rolled arms and beautifully curved saddle-back.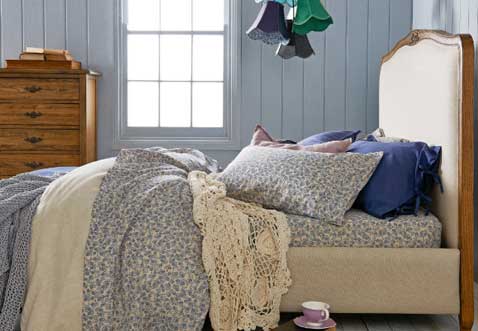 Luxurious Layers
Layering is a key component of the neutral room. During our cold winter months, a neutral palette can have so much character largely because of the homewares we showcase when pulling the look together. The crochet throw by Aura (pictured on the 'Classique' bed above) is a great example of adding texture, style and personality to a neutral scheme.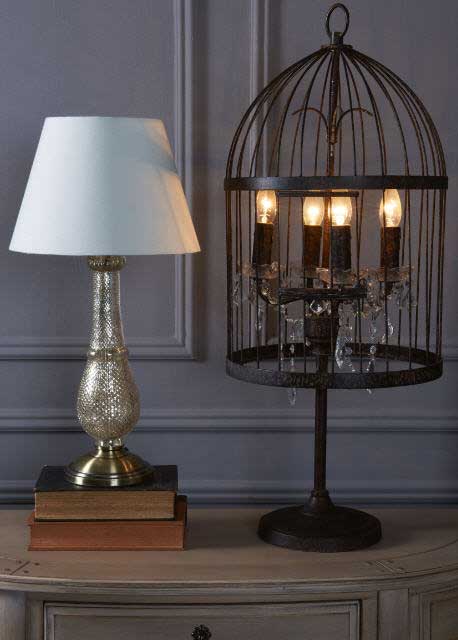 Bright Ideas
Adding the right lighting will give dimension to the neutral colours in your spaces. When selecting your lighting, there's no need to stick with safe and bland options. If you want to add a touch of shine or create a serene, welcoming ambience try using a gold or silver coloured light in the space. For more of an organic setting there are a huge assortment of natural looking lighting options.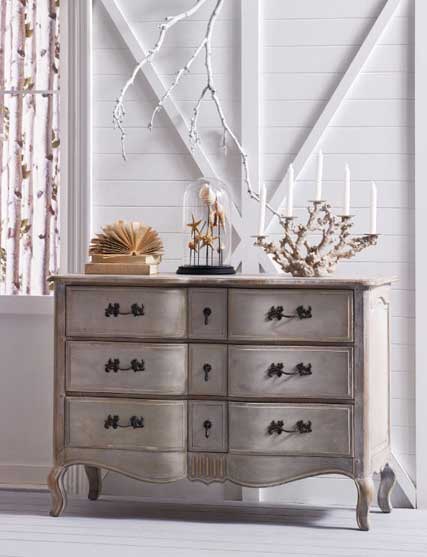 Nature's Beauty
Decorator pieces that are inspired by nature are always great to use in a neutral space, corals, shells, natural twigs, wall art made of wire or natural timbers, timber clocks…the list is endless.
The great thing about a neutral pallet is that it can reinvent itself over and over again. If you ever tire of neutrals you can easily just add a splash of one signature colour and a new room will be created overnight. We have so many great neutral basics at Domayne which will fit a modern, tradition, casual or formal neutral scheme – the only thing that holds you back is your imagination!