Yule Love this: Domayne's DIY Advent Calendar
---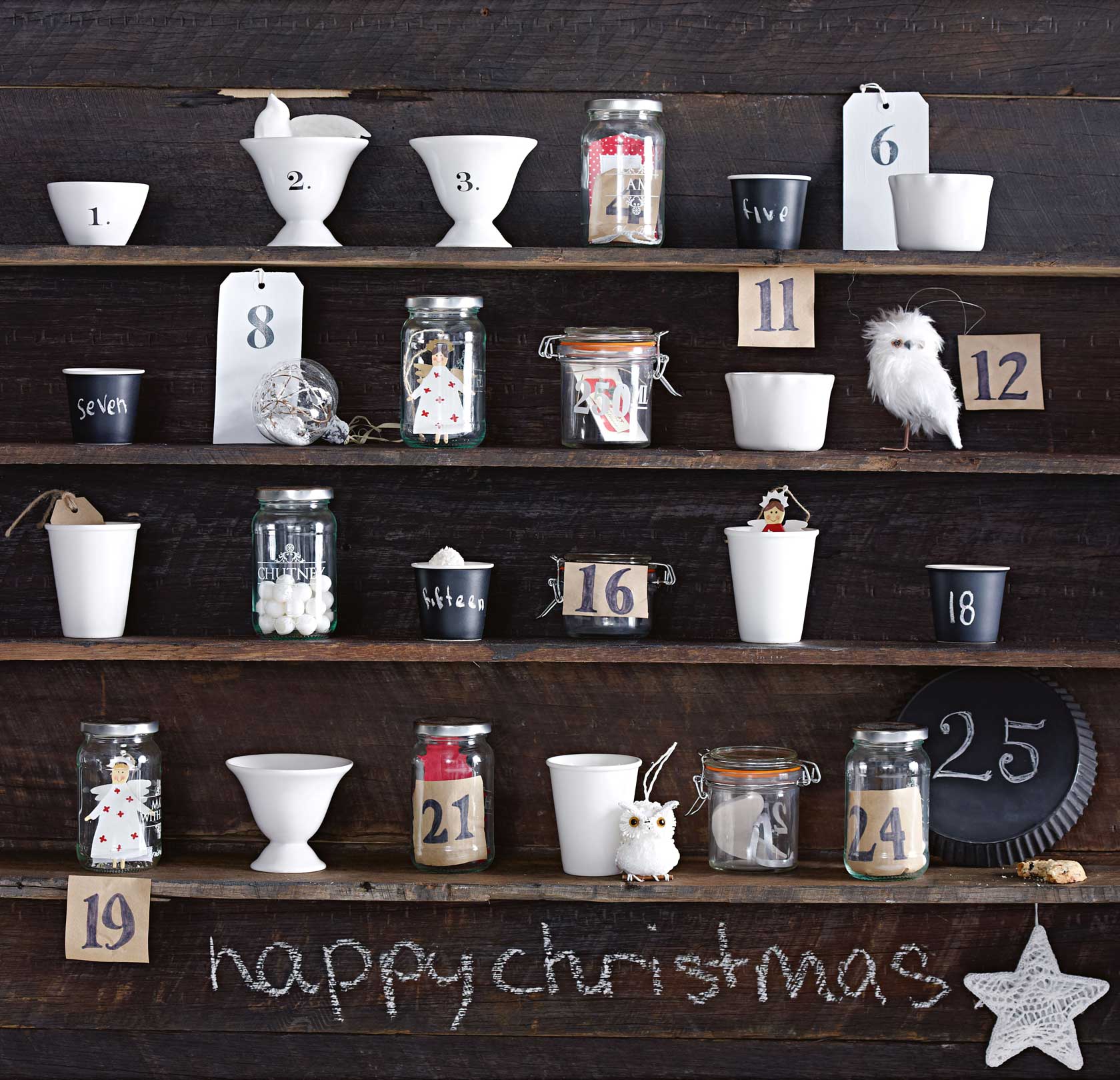 Are you ready to get your Christmas craft on? If you love this rustic advent calendar as much as we do then it's time to unleash that arty beast within and get creative with your own personalised version upon which to count down the days 'til Christmas.
A great festive project to enjoy with kids, family or friends, creating your own advent calendar makes for a great family tradition and provides a fabulous conversation piece and fun chrissie decoration for the home.
Craft Your Christmas Countdown
1. To get started, simply select the 25 vessels that you wish to use for your Christmas countdown display. Some great ideas for this include: mini buckets, plant pots, noodle boxes, paper bags, votives, sundae cups, compote dishes, tea cups, ramekins, paper cups, jam jars and maison jars – the only limit is your imagination. Use the same coloured vessels for a uniform appeal, select two or three for a stylish contrast or go multi-coloured for a quirky, eclectic look.
2. Next, mark each container from 1 through to 25. Be creative! Use post-its, pretty labels, random cut-outs, hand-write with chalk on black surfaces – whatever suits your style.
3. Now for the fun part! Fill your cups/jars/boxes with treasures. Sweet treats such as candy canes and chocolate santas or coins are a great festive surprise for the kids while sparkling tree decorations make a lovely keepsake – and look gorgeous in glass jars! Personalised notes, inspirational quotes and Chrissie jokes are also very well received.
4. Finally, select the area in the house where you'll showcase your advent calendar. A bookcase, wall shelves or display cabinet will provide the perfect backdrop for your Christmas countdown.
 Style Your DIY Advent Calendar with these great cups, dishes and jars from Domayne: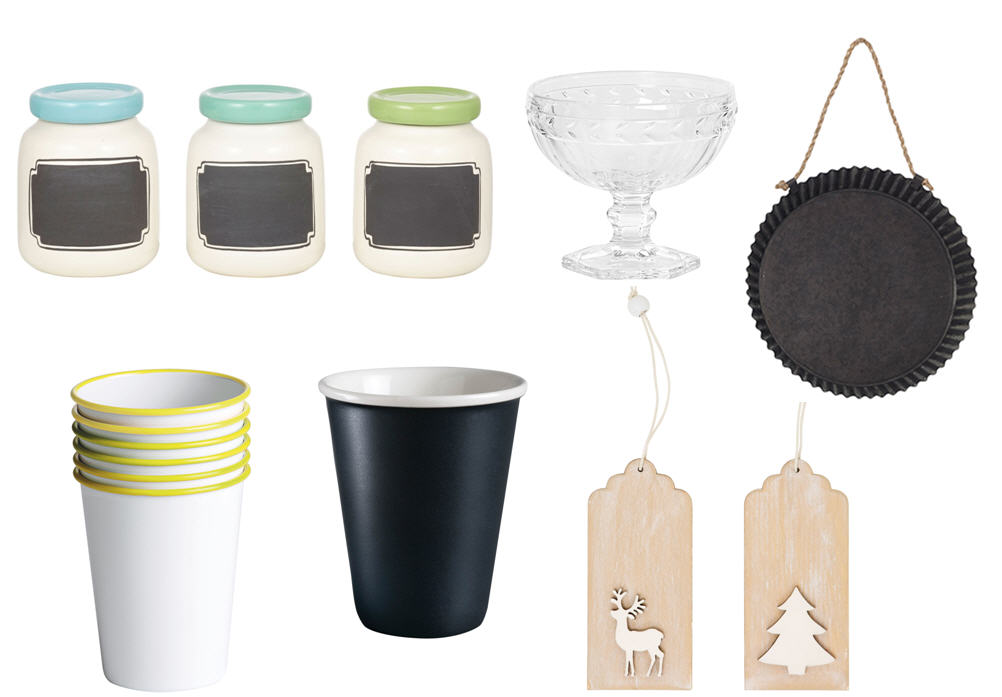 Top from left: Anna Gare Spice/Storage Jars, Marina Ornate Compote, Moran Blackboard Pan
Bottom from left: Alfresco Cup, Barista Latte Cup, Christmas Decowrite Tags