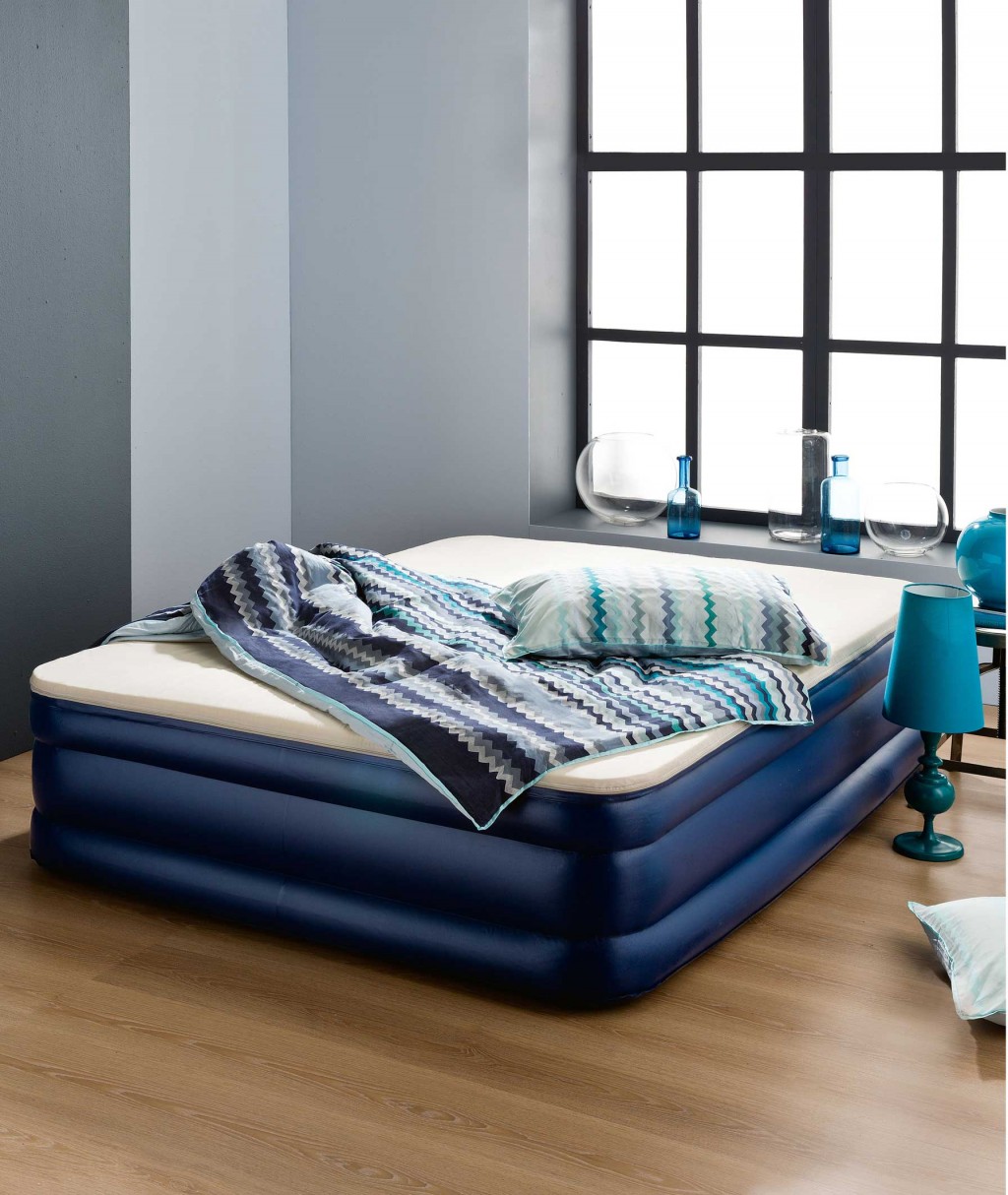 Which Aerobed Is Right For You?
---
Whether you're planning a getaway or entertaining out-of-town guests this Easter, nothing comes close to the supreme convenience and comfort of an Aerobed air mattress. With so many to choose from, it can be difficult to determine the one that best suits you. Check out our go-to guide for selecting the Aerobed that's tailored to your needs (and if you shop at Domayne now, you'll save an impressive 25% off – offer ends 06.04.2015):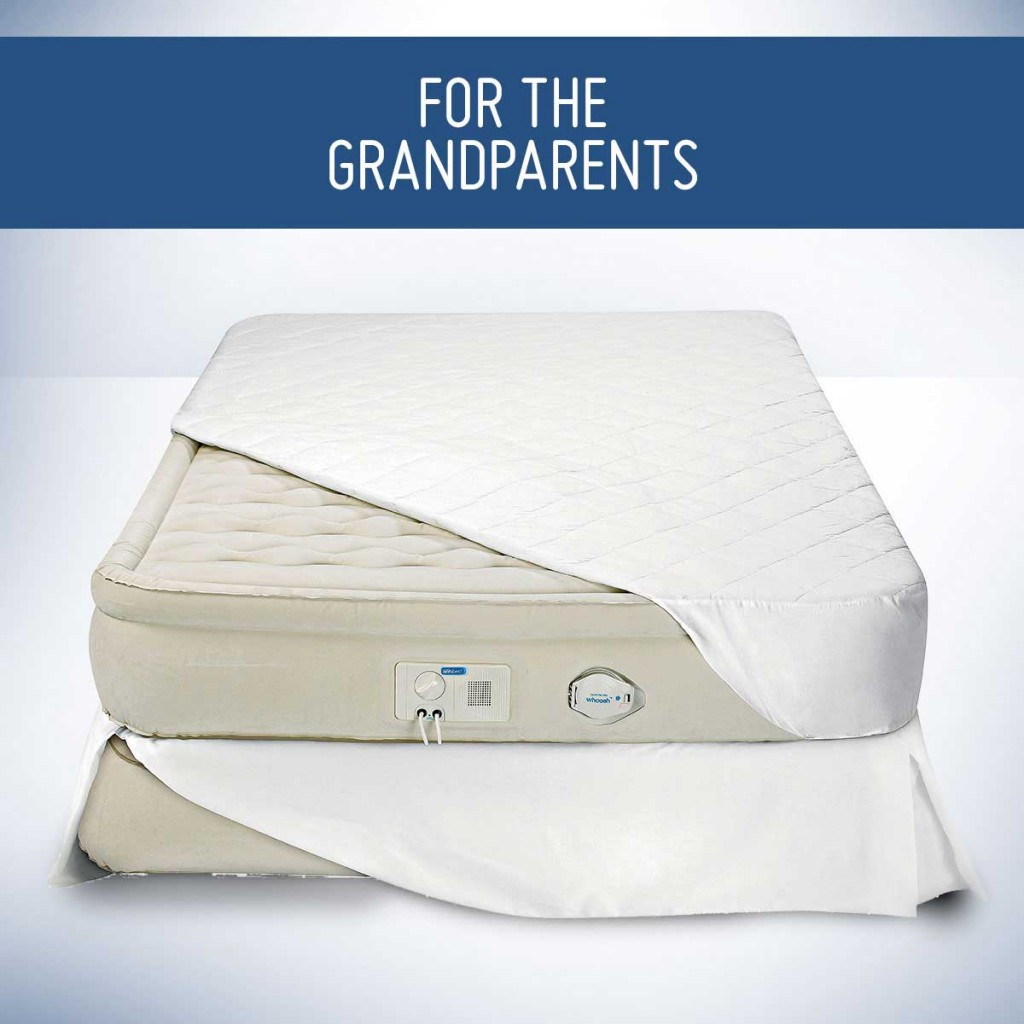 Grandparents – we love 'em and when it comes to getting a comfy night's sleep, Nan and Pop deserve nothing but the best. That's why the Aerobed Platinum Raised Queen Mattress is the ideal guest bed when the grand-folk come to town. Inflating to the height of a traditional ensemble – in under 3 measly minutes with the integrated pump – the raised mattress makes it easy to climb into and out of bed, whilst providing off-the-ground support. Thanks to the supreme comfort afforded by the luxuriously quilted pillowtop, Nan can enjoy her beauty sleep – and you can even adjust the firmness to suit her needs.
Giggling. Movies. Junk food. More giggling. While it's generally agreed that slumber parties are a rite of passage in most school kids' lives, there's one secret to sleepover success that you probably don't know about. That one special item that you should pack for your child to ensure they enjoy the pyjama party experience to the full. Nope, we're not referring to their favourite teddy bear, we're talking about the Aerobed Mattress and Backpack. That's right, this nifty backpack and mattress combo features a full-size inflatable mattress with lightweight backpack to store and carry with ease. Featuring a supportive coil construction, cushioned velour-style surface and funky translucent sides and base, the mattress pumps up in 60 seconds – with the hands-free pump – and deflates in under 15 seconds. Best of all, once junior is lying on this comfy Aerobed, there's a good chance there will actually be some slumber had at the party!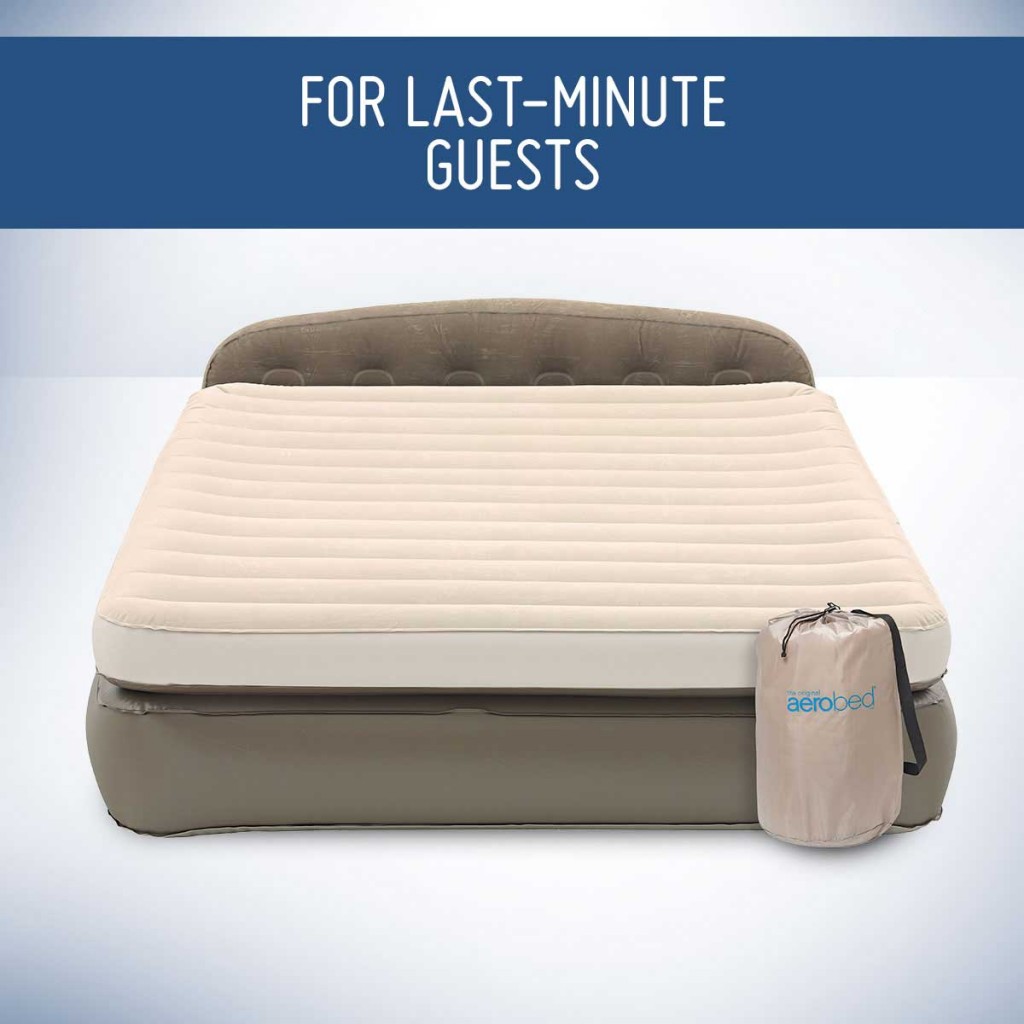 BONUS SINGLE 'EXTRA' AEROBED INFLATABLE MATTRESS (OFFER ENDS 20.04.2015)
Thanks to the Aerobed Mini Headboard you can sleep easy knowing you've always got a spare bed on hand for those unexpected overnight guests. Affordable, space-saving and simple-to-use, this mattress features a hands-free, built-in pump for fast inflation and deflation and conveniently rolls up to store away in its own carry bag when not in use. Better still, having an Aerobed Mini Headboard means your guests won't experience any of the back or neck discomfort so commonly attributed to guest beds. The unique built-in headboard not only offers full neck and head support, it also keeps pillows firmly in place – for an uninterrupted night's rest.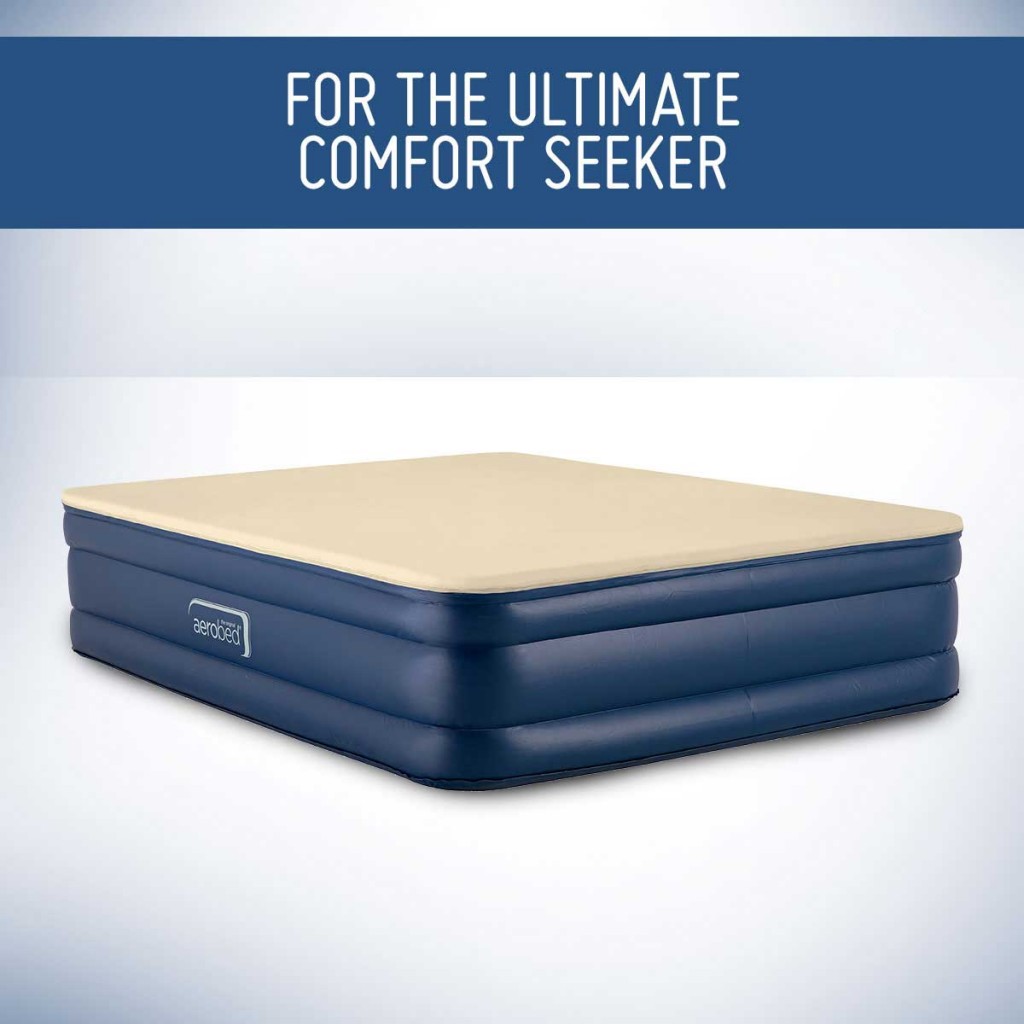 Good news, comfort-lovers, good news. This may come as a surprise to you, but the Aerobed Memory Foam Bed is the inflatable, store-anywhere, go-anywhere mattress that may just be more comfortable than the mattress that's currently on your bed. Big claims indeed, but the temperature-sensitive plush memory foam top on this premium air bed really does deliver on the five-star comfort front. Don't take our word for it, though! Try it for yourself. Simply inflate to your desired level of comfort – in under 3 minutes with the quiet, in-built motor – and prepare to drift off into blissful slumber. Sweet dreamzzzz!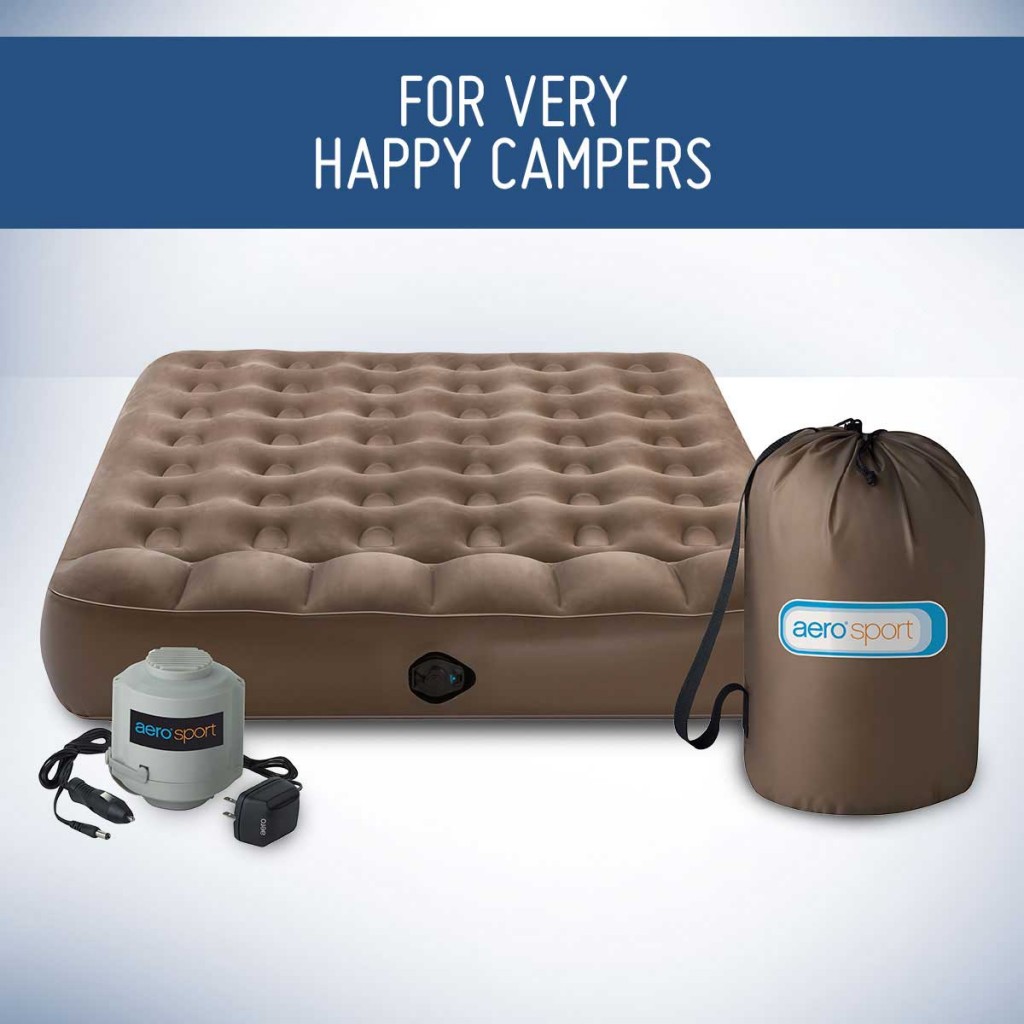 Here's an Aerobed that's specifically designed for those outdoorsy types! Just because you're spending the night under the stars doesn't mean you have to forego the comforts of home, entirely. The perfect travel companion, this resilient and durable mattress includes a rechargeable dual power pump for super-fast inflation/deflation. Crafted from durable puncture-resistant vinyl, the Aerobed Active features heavy duty coil construction for superior support and a plush velour-feel sleep surface for cloud-like comfort. When you're ready to head for home or move on to another campsite, this ingenious model deflates in seconds, all ready to roll up into its own portable carry bag. Now that's got to make for some very happy campers, indeed!
Want more? Check out our full Aerobed air mattress range online or visit your local Domayne store and have a chat to our friendly and knowledgeable staff.