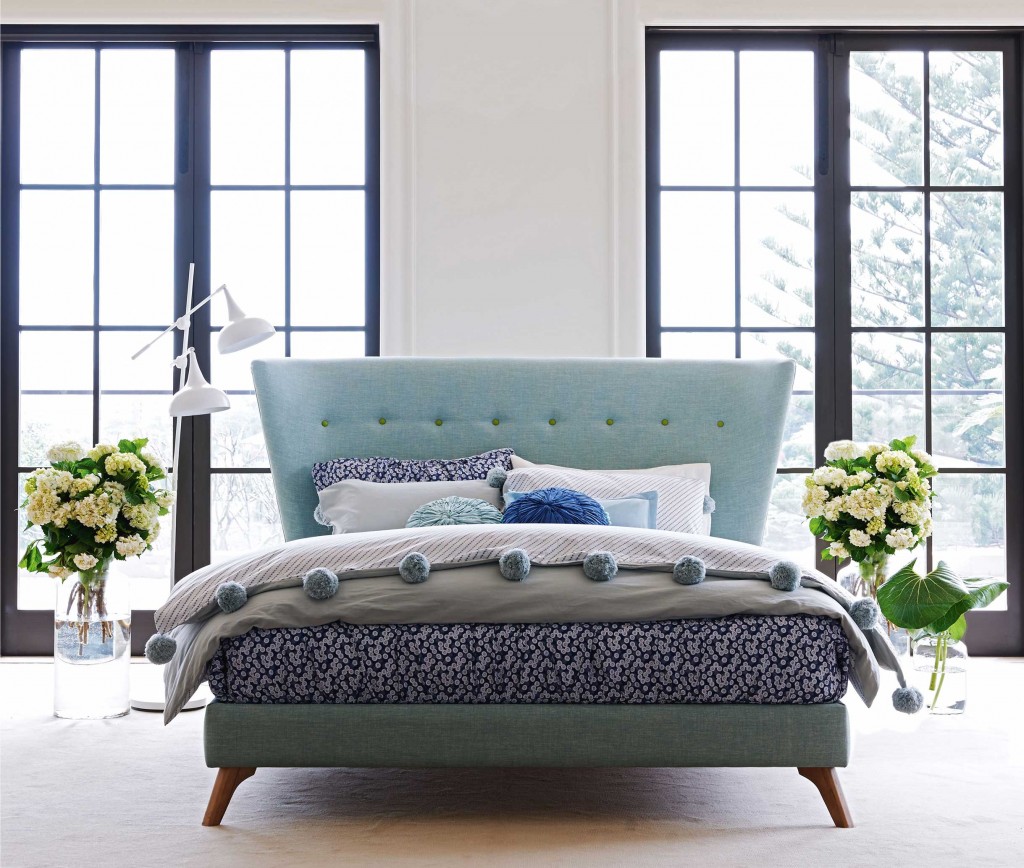 Domayne's Winter Furniture & Bedding Looks with Lara Hutton
---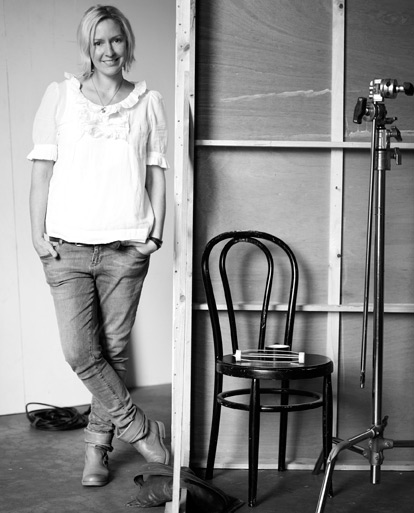 Stylist extraordinaire behind Domayne's beautiful Winter Launch catalogue, Lara Hutton shares her tips for decorating your winter home and reveals her furniture and bedding essentials for the season.
What do you love most about the winter months?
Snuggly knits, adding extra layers and textures to my home space, time to ski!
Can you outline the trends and colour palettes coming through this season?

The new Nordic feel accentuated with delicate pastels is one of the key trending looks, as well as the stunning new metallic influences in rich gold and copper tones.
 What were the major highlights of the Winter Launch catalogue shoot?
It was a very calm experience – we were lucky! The entire process was so special from conceptualising to creating and styling the sets. There were so many new furniture and bedding pieces that I loved working with. One of the highlights was working in new spaces that we discovered while scouting locations for the shoot.
 What are your tips for getting the home winter-ready – feathering your nest, so to speak? 
Winter is the time to bring in texture, so add plenty of thick woven cushions, chunky knits and throws to give a sense of depth and layering to the space.
 Your love of flowers and plants is evident throughout the catalogue. Can you share your tips for styling botanical elements? 
Yes! Flowers and botanics can give so much to a space. I just love working with flowers. They can add the finishing touch on a mood. I adore rare botanics and working with unexpected combinations. Hunting at the flower markets for unusual species is a favourite pastime of mine.
So which plants and flowers do you prefer for the cooler months and why?
In winter I often resort to succulents as well as the simplicity of hydrangeas, fig branches or unusual leaves.
What are your favourite lounge room shots in the catalogue and what inspired these scenes?
Working with the 'Siena' (pictured above) and creating that scene – the subtlety of the neutral space, the great expansive height of ceiling and styling with simple yet modern glamorous touches – was amazing.
You have an eye for curating beautiful vignettes. What's your secret?

I really enjoy the process involved in creating clusters of objects. Height and scale are a key consideration. The success of the vignette hinges on the heights working cohesively as well as the shapes of the objects complementing each other.
Of all the beds in our winter collection, which ones are on your 'wishlist'?
I loved working with the 'Coppa' Bed on the cover! It was a standout in terms of its effectiveness as a beautiful modern item of style and so on trend. I also like the retro vibe of the 'Grace' Bed (pictured above).
With so many people living in apartments and townhouses these days, do you have any advice for styling smaller spaces?
Small space styling means that extra creative measures are needed – clever use of space is integral! It's all about planning needs and thinking about multi-functional furniture with extra storage capacity. It's a good idea to opt for beds with underneath storage or cupboards with built-in desk capacity.
What are your five statement pieces from the catalogue?
Loving these looks? Browse more online now or head down to your local Domayne store and chat to our friendly staff.