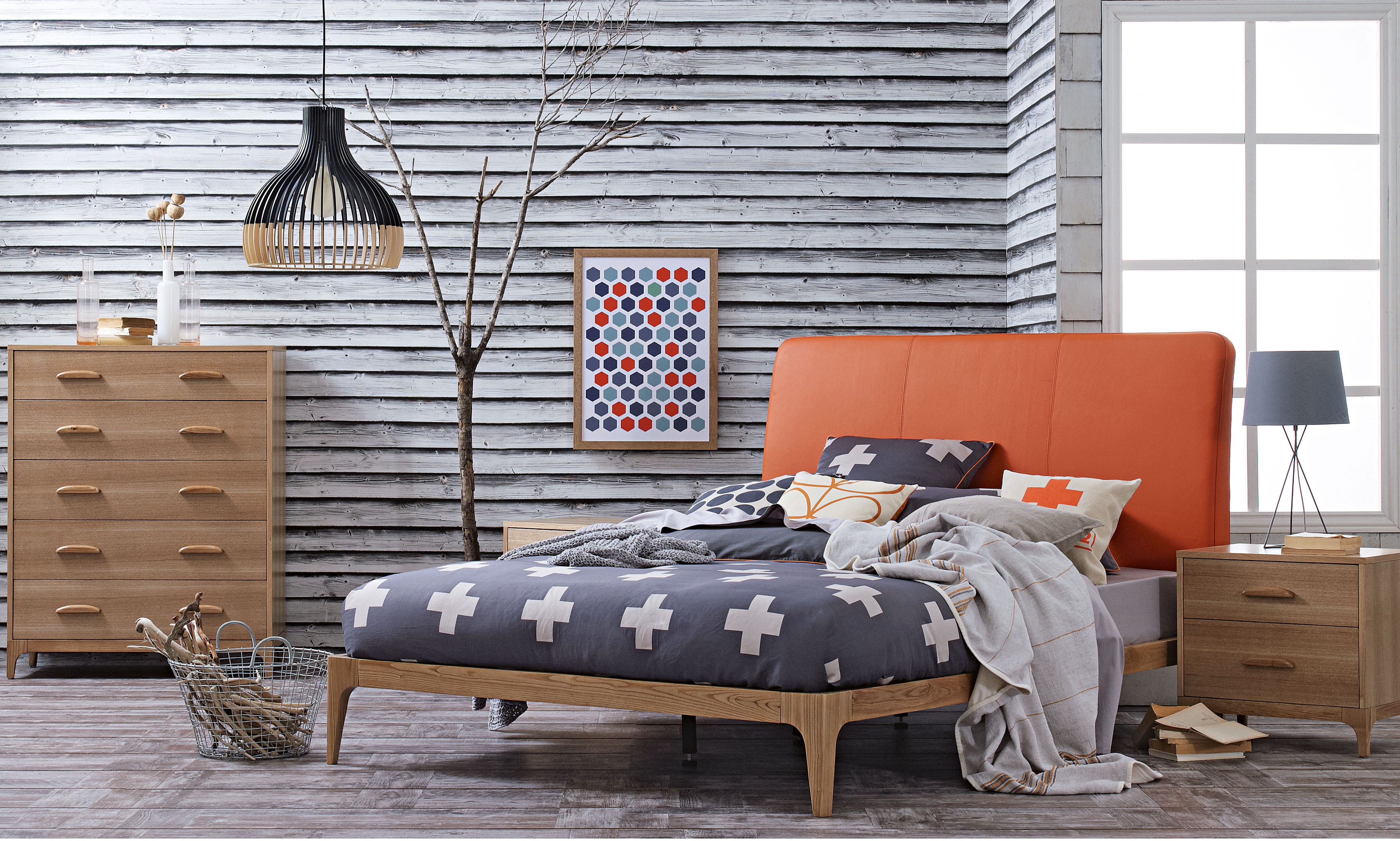 Winter Trend #4: Clockwork Orange
---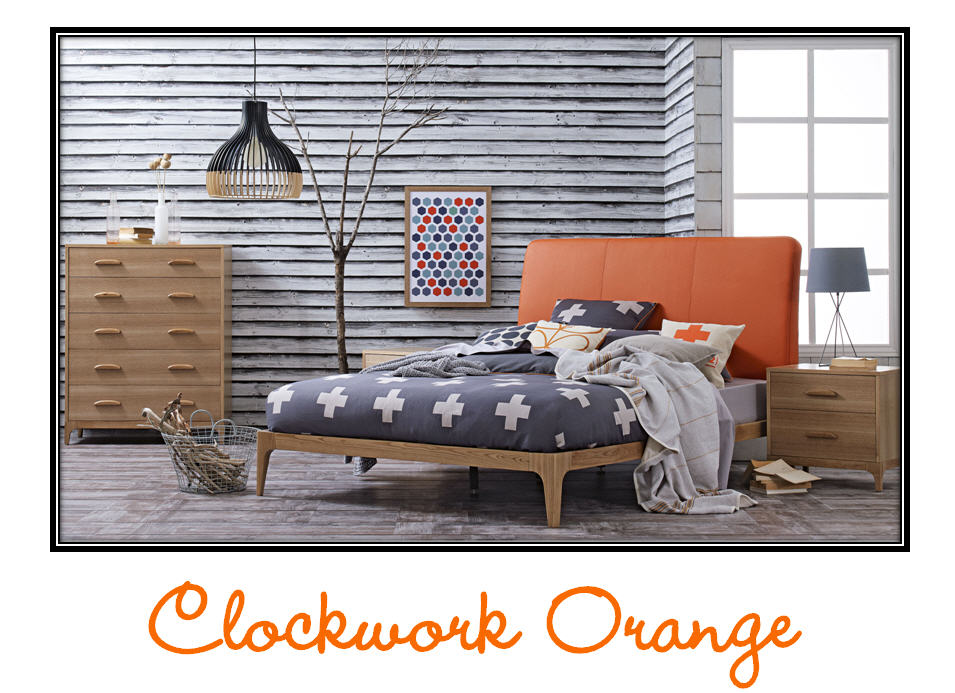 Move over monochrome and make some space for a show-stopping splash of orange! The fashion-forward way to spice up your decor this winter, adding tantalising tangerine accents to a sophisticated black and white scheme evokes a heart-warming, happy atmosphere. Layer this palette over a neutral backdrop for a softer approach or keep things fresh with a high-contrast edge by defining a predominantly white canvas with a careful selection of black and vibrant orange decorator pieces. Word of caution…avoid overdoing it with black – you don't want to inadvertently conjure up a halloween theme.
Domayne's Visual Merchandising Manager, Sue Kropp shares her take on this fabulous new trend:
"Orange, black and white combine to create an ultra-modern yet warm winter palette. Spice things up by mixing all styles and patterns with wild abandon to create a strong, bold room. This look comes together when punctuated with luxurious black leather accents, vivid orange cushions and stunning coloured glass pieces mixed with bone inlay. Complete the effect by adding just a touch of rich copper highlights – in the form of a stylish pendant or vase – for an interesting and clever twist."
Recreate the Clockwork Orange theme in your home (clockwise from top left): 'Genie' Bottle, 'Orange Is the Happiest Colour' Framed Print, Orange Triangle Cushion, Striped Storage Boxes – Short, Florence Broadhurst 'Fingers' Cushion

Image at top: 'Carlsen' Bed featuring luxe orange leather bedhead.